Many people often use Oriental carpets or Oriental Rugs to cover carpets and rugs that are made by all Eastern countries, including hand woven carpets from Pakistan, India, Nepal, Afghanistan, Iran and China. However, in fact, each country and region has hand woven carpets, whether from color or pattern.
In China,Nanyang Silk Carpet Factory specializes in the production of beautiful hand woven carpets with exquisite craft and provides customers the reliable quality hand-woven Silk Carpets at factory's direct sale price,which particularly features the production of Oriental carpets and Oriental rugs.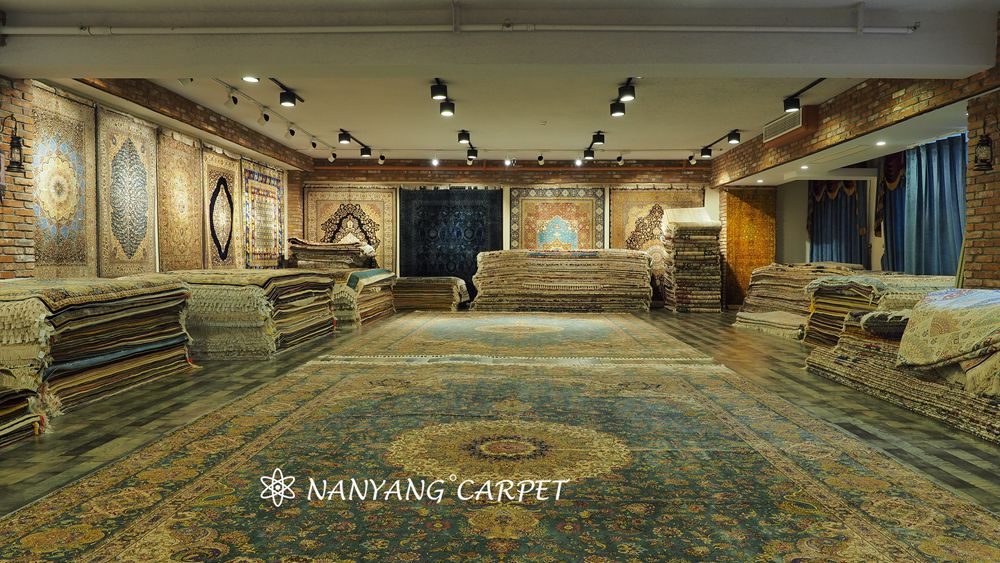 Recently,a remarkable pure silk hand woven 12x18 ft (3.66x5.49m) Oriental Carpet from Nanyang Carpet has attracted many people's attention. The completion of this hand knotted Oriental carpet is a systematic and complex project. From the selection to the production, every process can determine the quality and value of this oversize Oriental carpet.It takes our 4 weavers 18 months to achieve this artwork.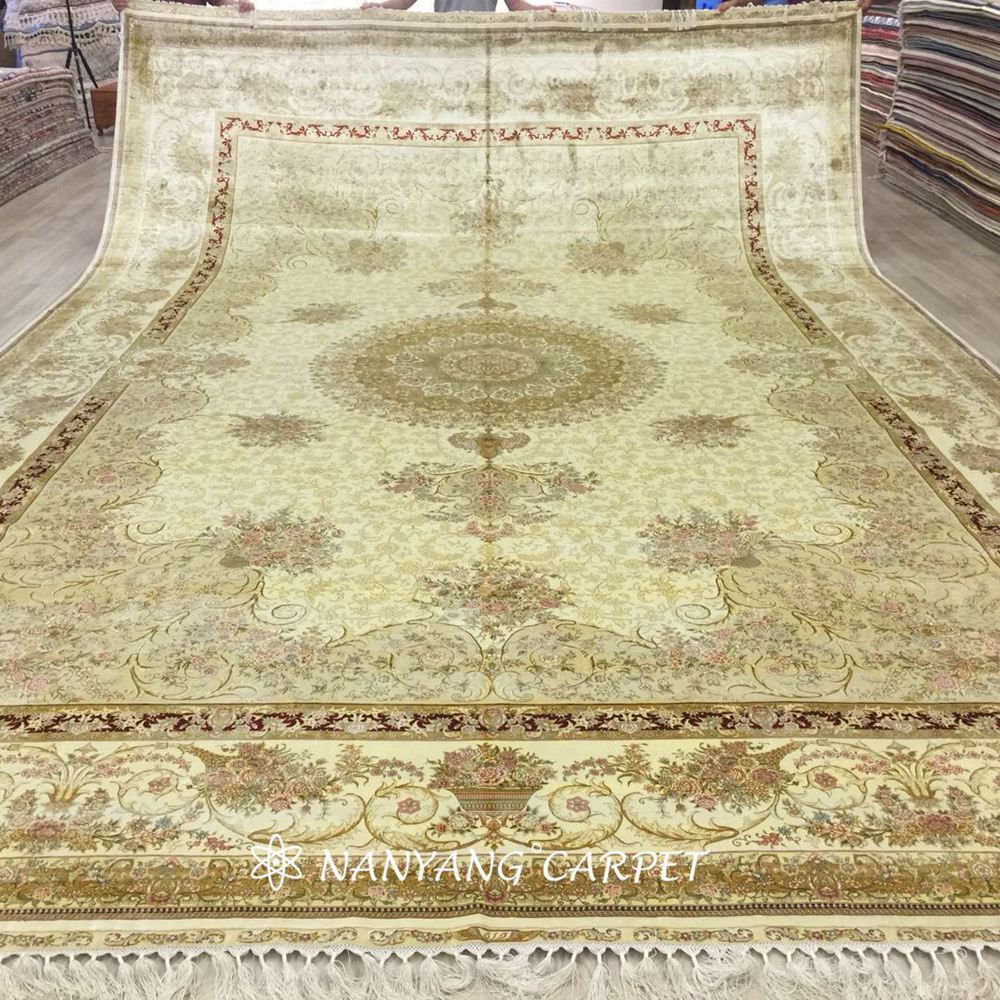 This remarkable hand woven Oriental Carpet is splendid and fascinating in look and feel. By the combination of fresh chartreuse and pure milky white,the central blooming floral pattern against soft beige background acts as a tempting focal point ,which makes the whole handwoven Oriental carpet more exquisite and luxurious.The presence of the vivid winding vines,lively leaves and pretty flowers around the large soft beige field of the superb oversize hand woven Oriental carpet ,adds further charm and glamour to this artwork.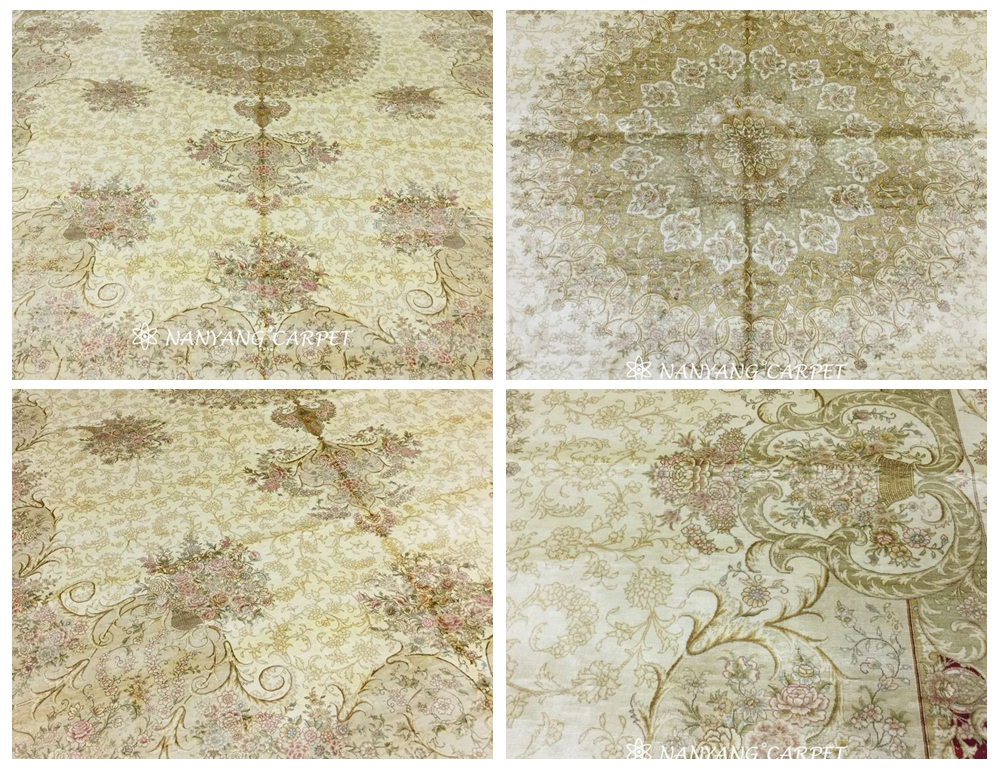 In addition, the surrounding borders of the handwoven oversize Oriental silk carpet , decorated with lush leaves and beautiful flowers,are captivating and wondeful against vibrant crimson and soft beige, which makes the whole handwoven Oriental silk carpet be full of vigor and vitality, as well as greatly improves the appearance of the magnificent pure silk handwoven Oriental carpet.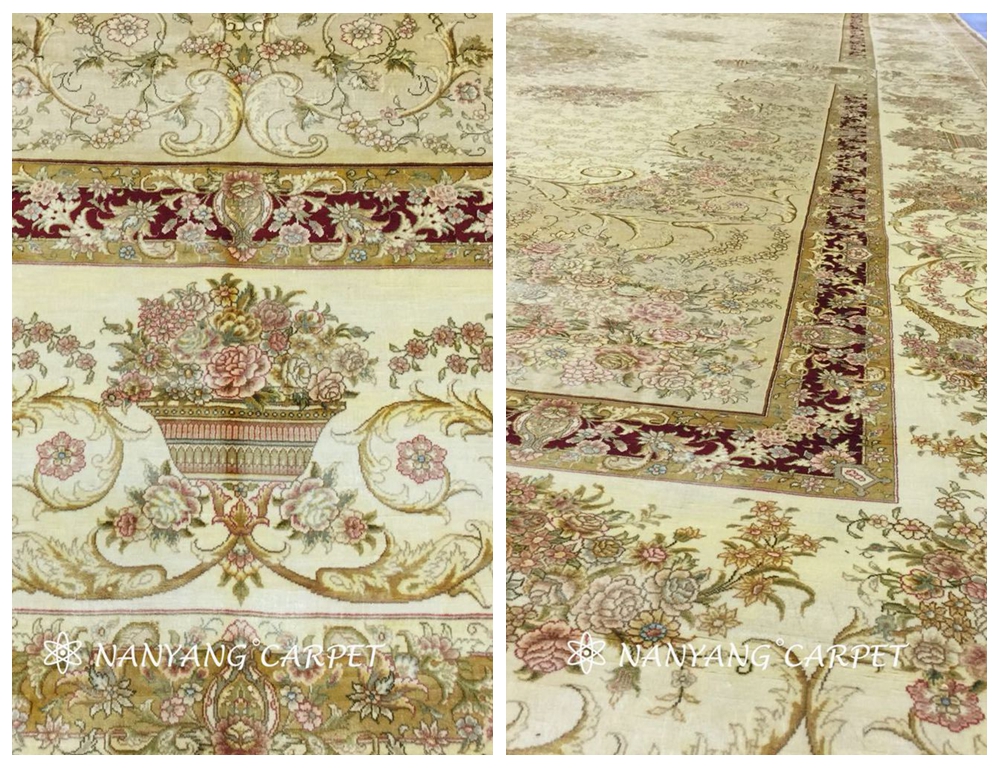 An exquisite handwoven silk Oriental carpet with classic design and excellent workmanship never goes out of style. Adorn the large room with this superb oversize pure silk handwoven Oriental carpe can create a warm, refined and comfortable living space.
This article is written by Elly from Nanyang Silk Carpet Factory.
More information about our handwoven carpets,please open the following Google drive link: