Rugs or carpets are the really helpful tool to increase the beauty of our living area in home decoration, as they can bring color, balance warmth to a dull room, and bring a dull room back to life. It seems that picking out a home decoration rug or a home decoration carpet is a daunting task .However,keep these few key tips in mind, and you can achieve the utmost carpeting confidence.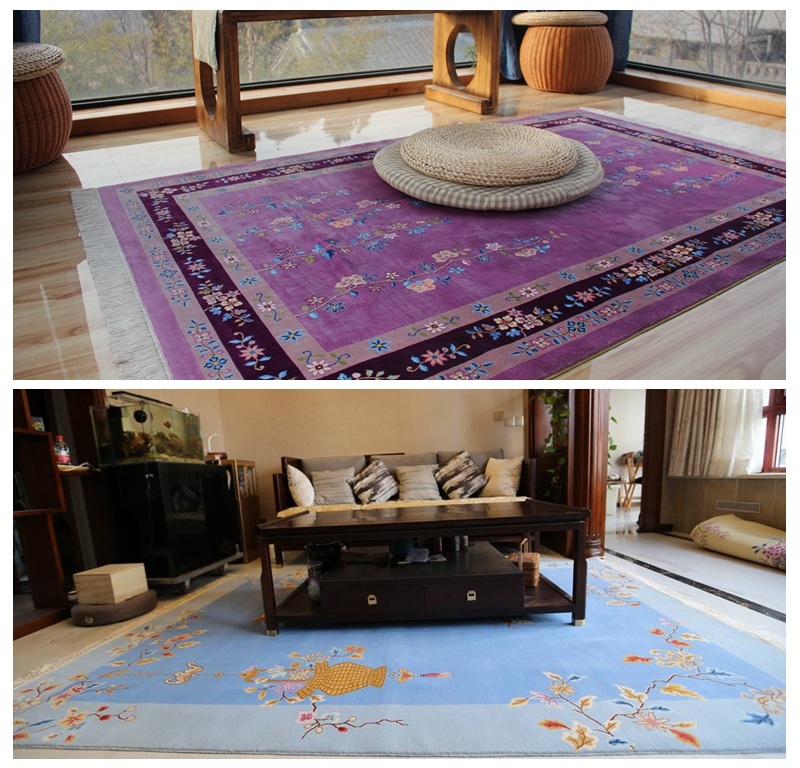 1.Be aware of the size of the space. When looking to fill a larger space in home decoration, the rule of thumb is to pick a rug two feet shorter than the smallest wall. For example, in a 10` x12`ft room use the 10 foot wall as a reference. Also be sure to swing out any doors in the room and make sure they don`t get stopped up on the rug.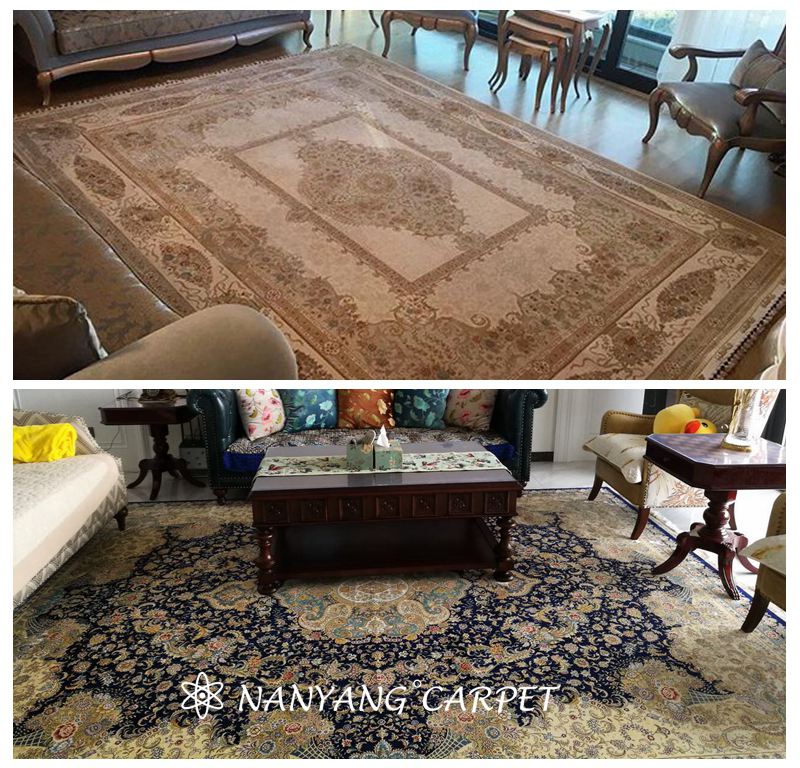 2. Consider the furniture.If you're buying a home decoration rug for a living room, it's best to have enough rug for the table and chairs to slide in and out without getting caught on the edge of the rug.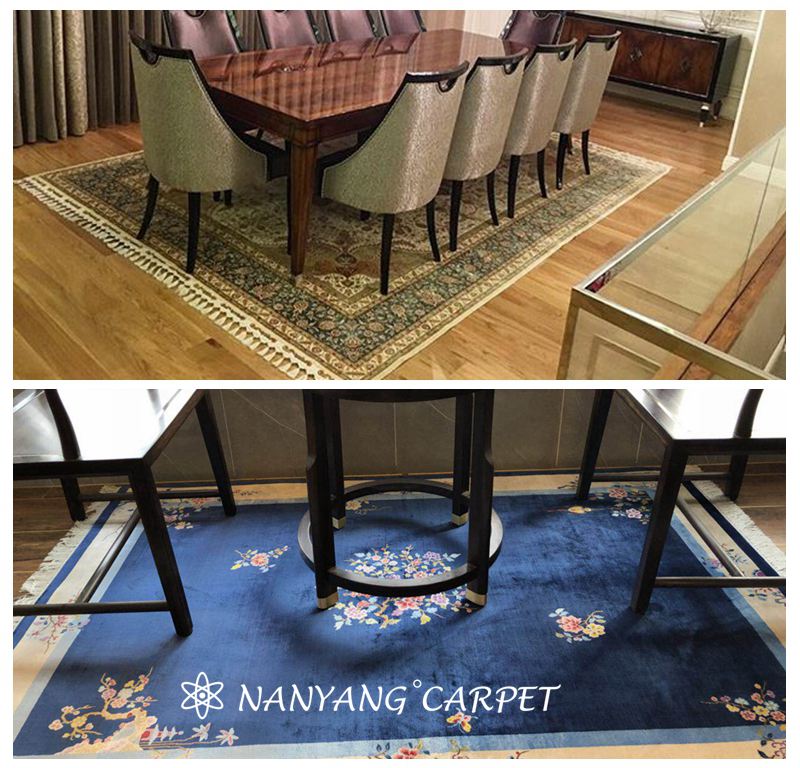 3.Think of the durability of the rug. If you have a high traffic area, handmade rugs or handmade carpets,especially,

Handmade Silk Rugs

or

Handmade Silk Carpets

, would be ideal choice in home decoration.Handmade Silk Rugs or handmade

Silk Carpets

are excellent in long-time durability, usually with tight density and last for decades (or even centuries) with regular care and professional cleaning.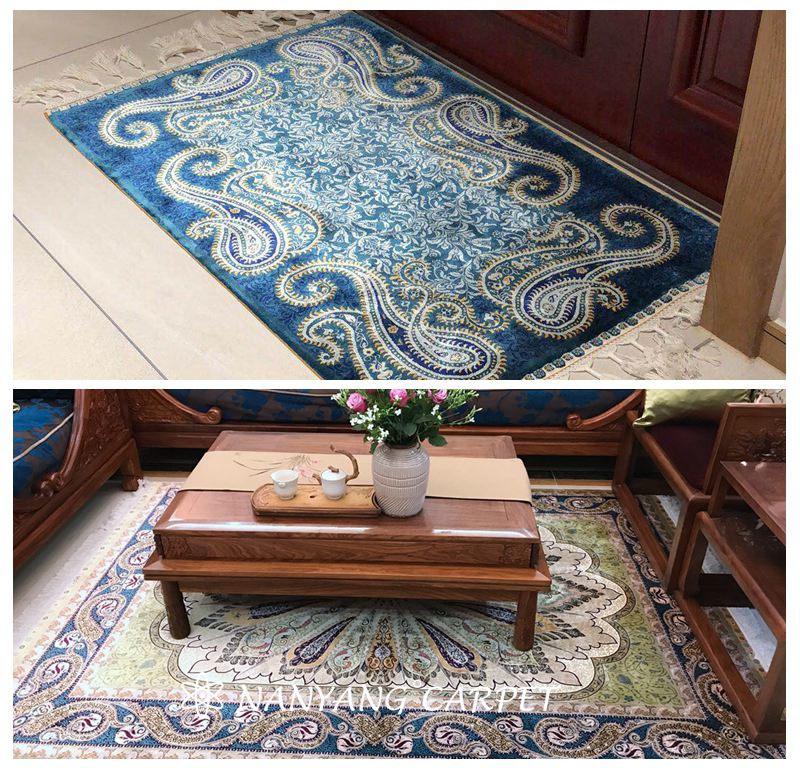 4.Think of the color of the rug. Bright colored home decoration rugs or home decoration carpets can produce happy, lively vision result. Bleak colored home decoration rugs or home decoration carpets can create plain, stately atmosphere.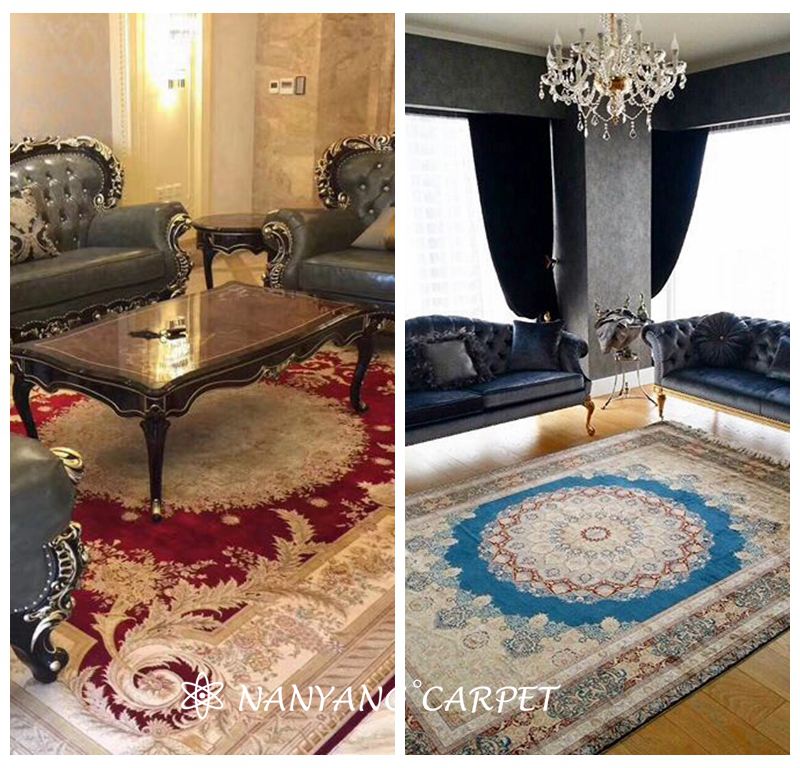 This article is written by Elly from Nanyang

Silk Carpet

Factory.
www.nanyangcarpet.com
Email: office@nanyangcarpet.com
WhatsApp: +86 156 3892 7921