A customer from Sweden purchased a 3x4.5ft(91cm x137cm) handwoven silk

Iranian Rug

with Tree of Life Design a few days ago.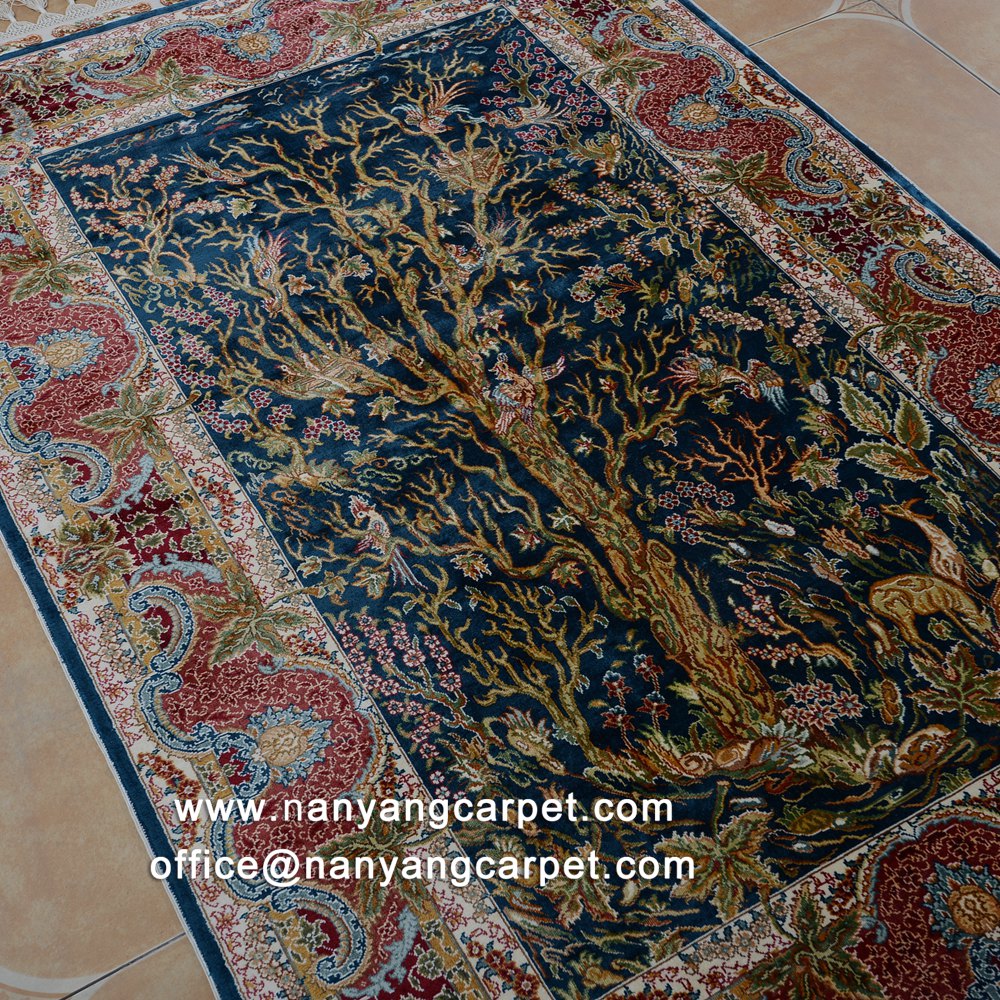 Today,we deliver this Tree of Life Design Handwoven Iranian Rug to Stockholm,Sweden.
This hand woven Iranian rug is made of pure silk,and it took our one girl weaver 5 months to complete it. The real hand knotted Iranian Silk Rug is not only commodity, but also crafts.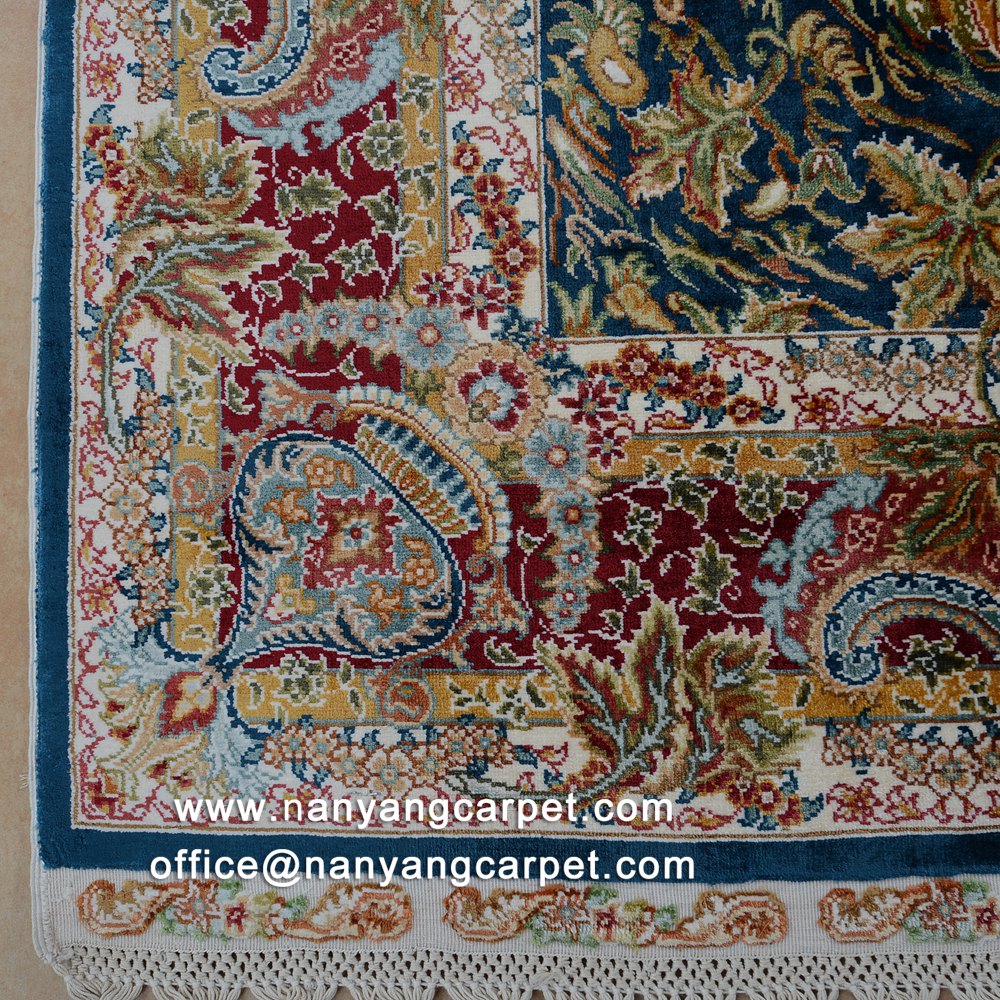 Classic exquisite Tree of Life design is all over the whole blue background pure silk Iranian rug,which makes the artwork more attractive and remarkable. The main bright red surrounding border brings a good visual effect,which adds further charm to the handwoven silk rug.
Our customer will receive the silk hand knotted rug about 5 days later.Expect our customer to touch the hand knotted silk rug and feel its beauty and fineness.
This article is written by Elly from Nanyang Silk Carpet Factory.
More information about our handwoven carpets,please open the following Google drive link:
Tel/Whatsapp: +86 15038238579
Email:info@nanyangcarpet.com