Magnificent Large Hand Knotted Wool Savonnerie Rug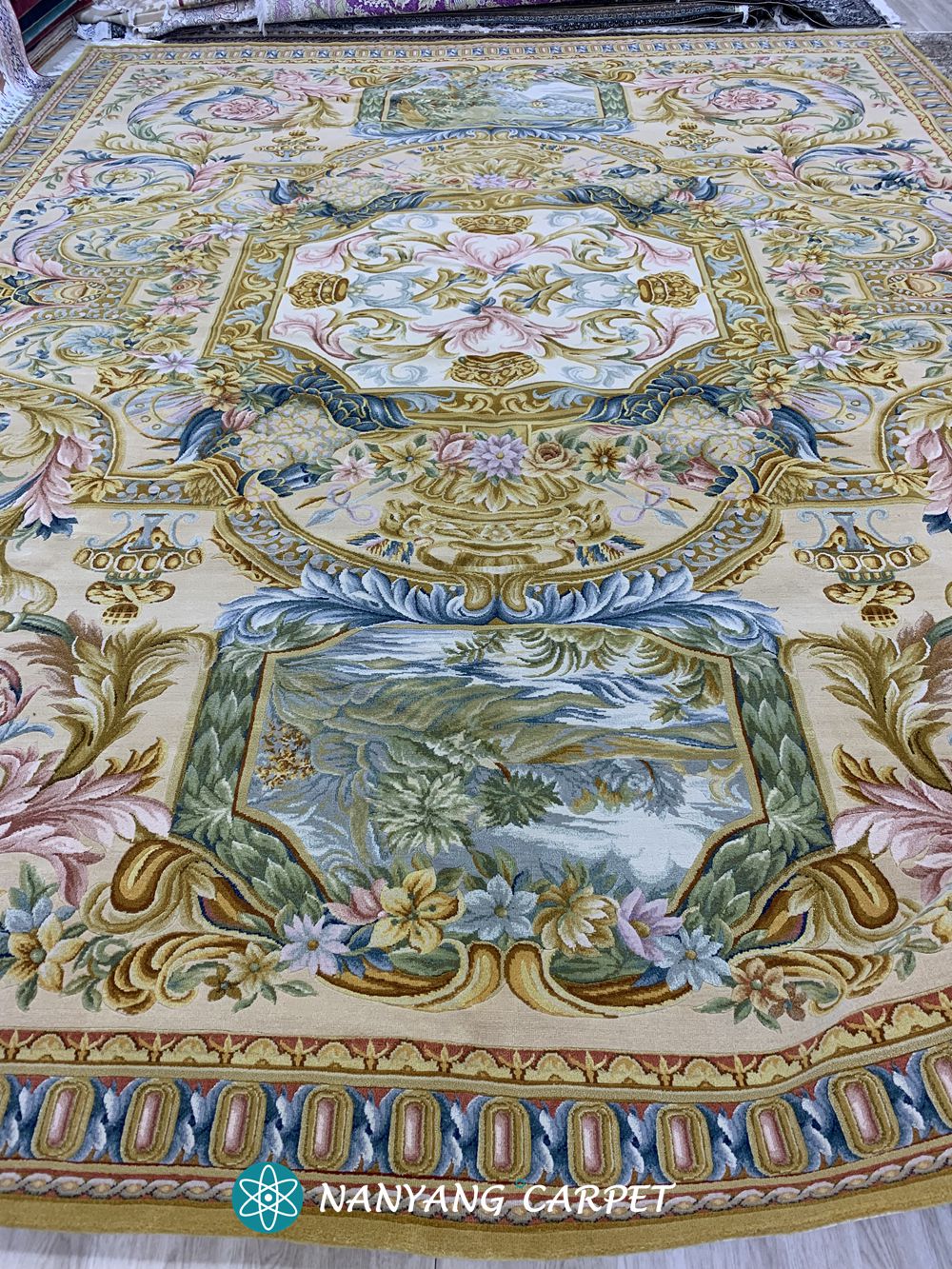 Have you seen so colorful,so magnificent and so breathtaking hand knotted woolen Savonnerie rug?
The combiantion of rich color, vivid design and excellent crafts achieves this amazing 12.3x15.5ft(375x472cm) handwoven Savonnerie wool carpet.It is hard to imagine how much effort the skilled weavers spent to complete this handwoven artwork.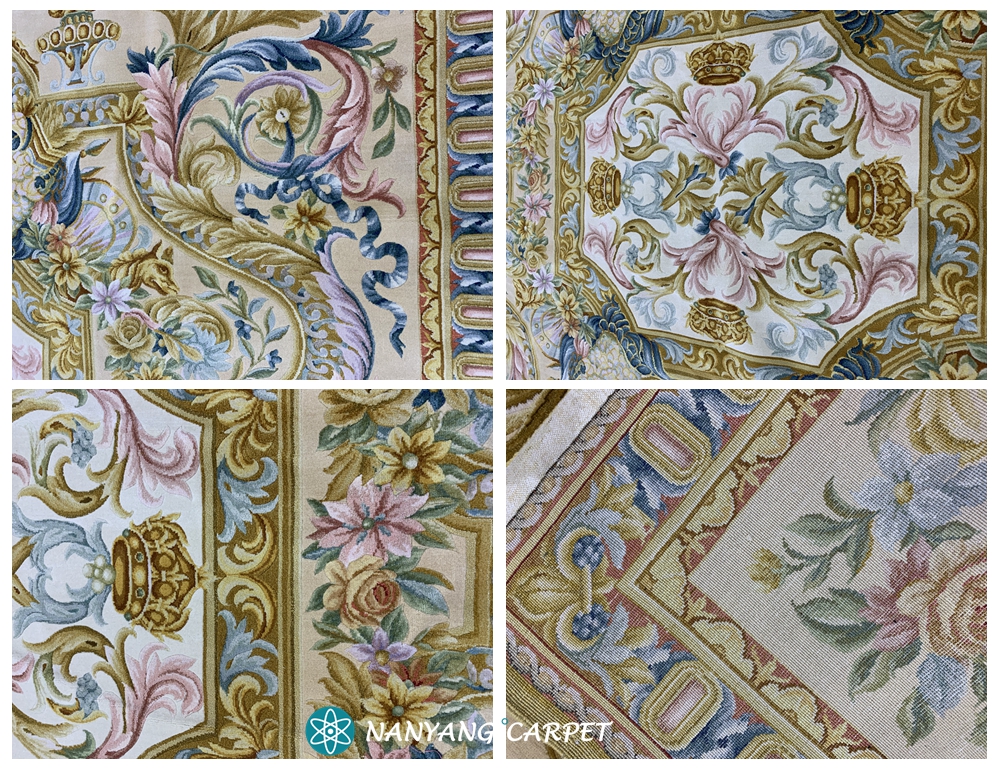 This oversize handmade Savannah wool rug will shipped to Russia. The designs of Savonnerie carpets are dominated by French motifs. Now,Savonnerie rugs can only be occasionally appeared in European royal and aristocratic castles.
It is a great honor to enjoy such a rare and exquisite artwork.
This article is written by Elly from Nanyang Silk Carpet Factory.
More information about our handwoven carpets,please open the following Google drive link:
Tel/Whatsapp: +86 15038238579
Email:info@nanyangcarpet.com