At the Nanyang Carpet Booth, in 2018 China Qinghai International Carpet Exhibition, a remarkable worth $1.5 million handwoven Silk Rug with artistic value and collection value attracted great attention of most viewers and reporters.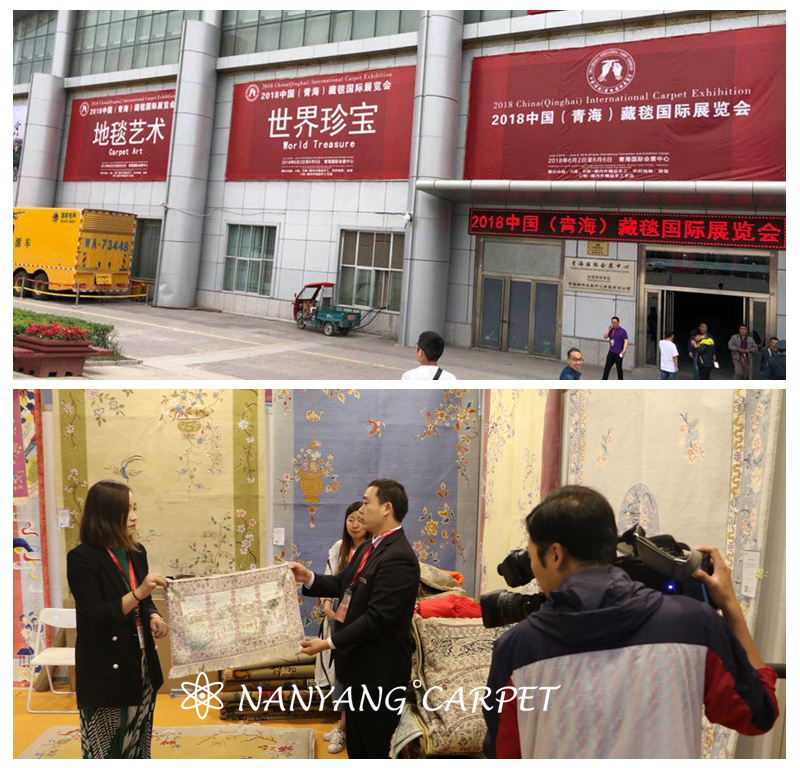 Xinhua News Agency reporter conducted a special interview with the USD1.5 million Handmade Silk Rug."1.5 million! US dollars!",many viewers at the scene issued such exclamation after hearing the high price of the exquisite hand knotted silk rug, meanwhile, the viewers were secretly curious about this eye-catching handwoven 0.6mx0.4m(1.97x1.31ft) silk rug .Why is it worth so high price of nearly RMB10 million ?
The value of this collectable handmade rug is displayed in the craftsmanship and material used,which is made of pure silk,and exquisitely hand-woven, combining ancient Chinese silk weaving process and Persian carpet-weaving craft.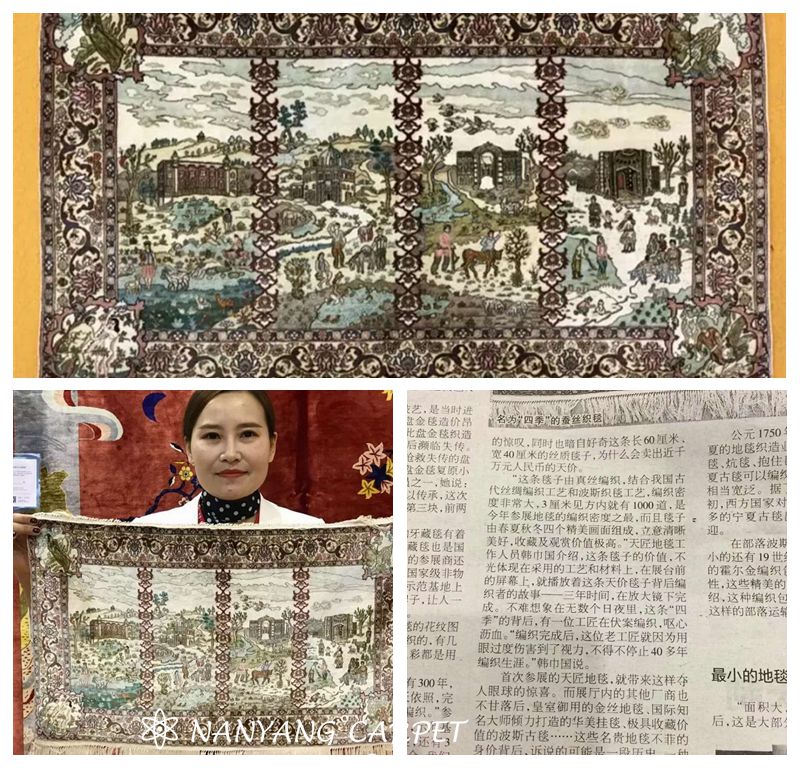 This precious handmade silk rug is with the highest knots number (1000 lines) in 2018 China Qinghai International Carpet Exhibition.
It took an artist three years to complete this breathtaking handmade silk rug under a magnifying glass. Better yet,the handwoven silk rug design consists of four beautiful pictures of spring, summer, autumn and winter.It is not hard to imagine that an artist spared no efforts to weave this four seasons design silk rug needles by needles, and knot by knot.In order to completed this superb silk rug,the old artist overused her eyes so that her eyesight was damage. It is pity that she had to stop her knitting career for more than 40 years after achieving the gorgeous hand knotted silk rug.Pay salute to the dedicated artist.