In the warehouse to do cargo handling, I witness the painstaking process of photographing carpets, labeling carpets , placing carpets into the warehouse. Especially ,when photographing handmade carpets, in order to better display the advantages of our products, that are Handmade Silk Carpets or handwoven

Silk Rugs

, we need choose a good angle to take pictures, because the colors of handwoven Silk Carpets will be different from different directions to watch.When taking pictures of the handwoven rugs, the overall appearance,the detailed design, the back and the fringes of our handwoven rugs should be displayed clearly so that the viewers can see the fine designs and excellent workmanship of our handwoven carpets or handwoven rugs.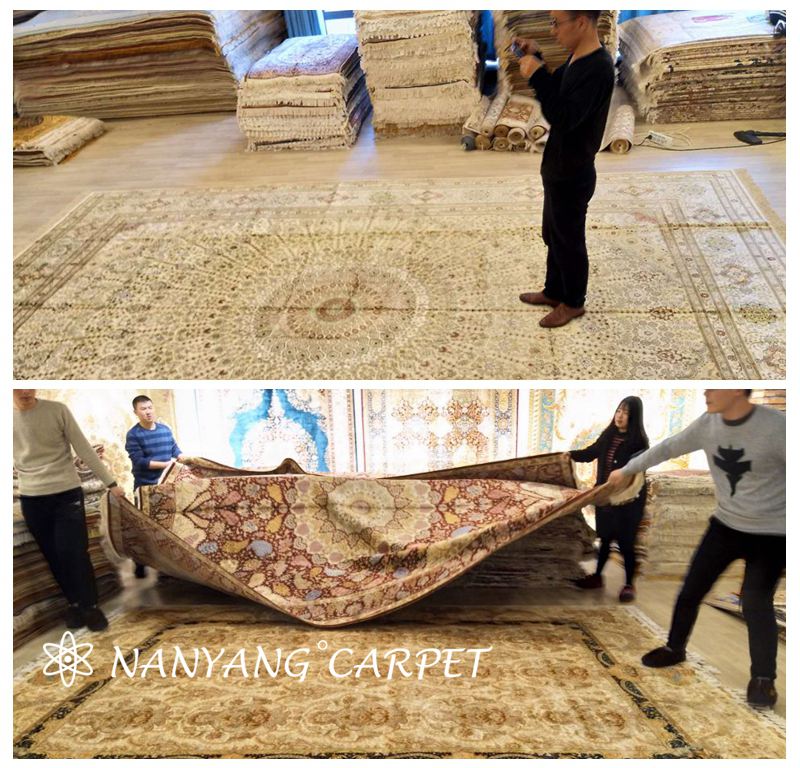 What impressed me most is that there is a 12ft by18ft, about 60.5kgs weight, large size pure silk handwoven Iranian Carpet. Our cameramen stand high ,or bending over to stand, or squat forward to take pictures of the large size handwoven Iranian carpet.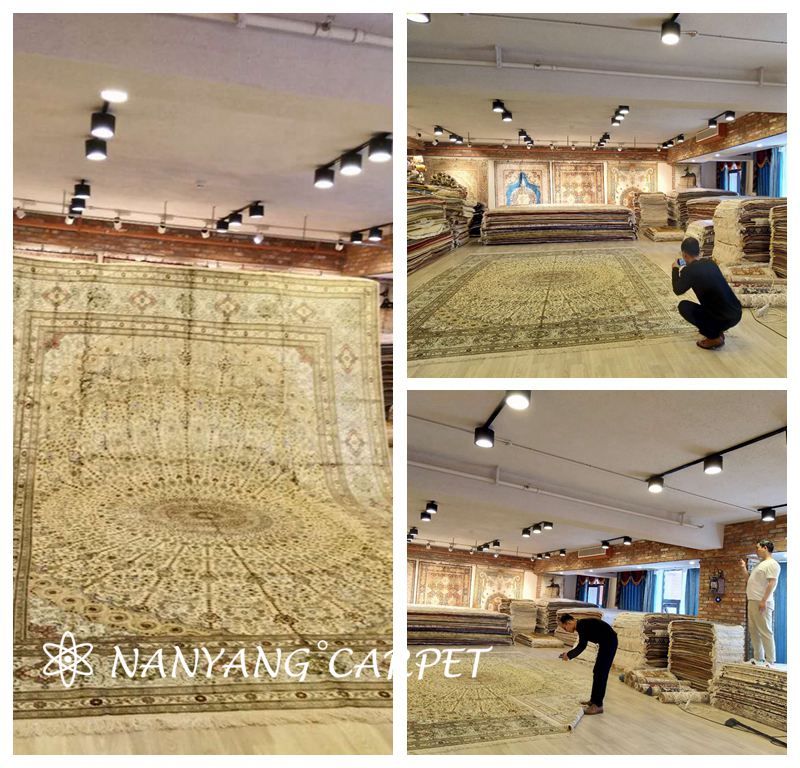 After photographing this handwoven Iranian carpet, six people work together to fold up it and place it into the our warehouse because this handwoven Iranian carpet is so large and so heavy. For those who are not on the scene, it is difficult for them to imagine the hard work that our photographers do in order to take good pictures of the handwoven Iranian carpet.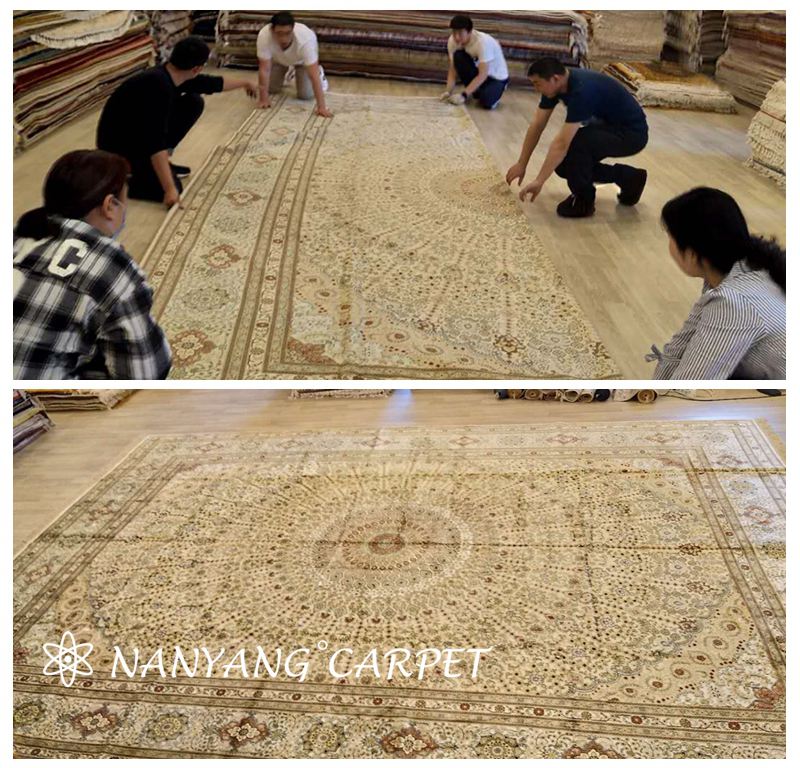 Thumbs up to these careful, hard-working workers.
This article is written by Elly from Nanyang Silk Carpet Factory.
More information about our handwoven carpets,please open the following Google drive link: