Handwoven Chinese rug contains lots of Chinese elements,such as China's attractions that been well-known by many people ,interesting things that contain cultural background and so on.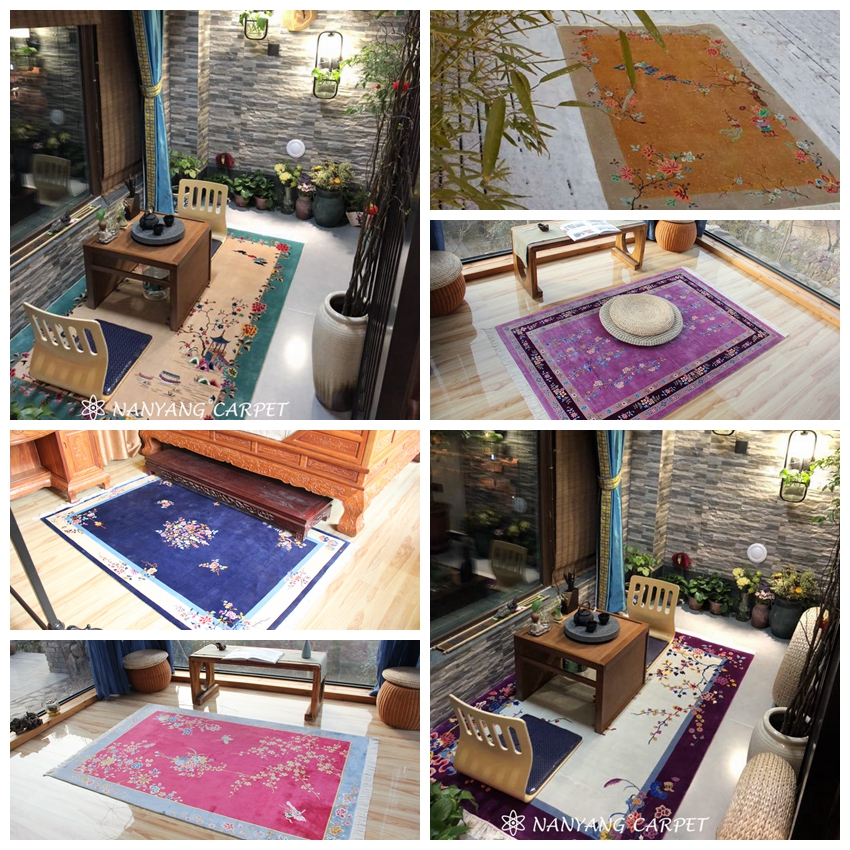 What are particularly unusual about these pure Chinese Traditional carpets from Nanyang Carpet factory is the unique use of colors, which tended to be bold and bright.
Colors play a very large role in these handmade
Chinese Carpets
, those of which often include mint and lime greens, bronze, mustard, gold, red, magenta, purple, blue and other highly energized colors. These rich and full colors add unique charm to the handwoven Chinese Art Deco Design
Silk Rugs
,
as well as bring an amazing visual effect to the Chinese style
hand knotted carpets
.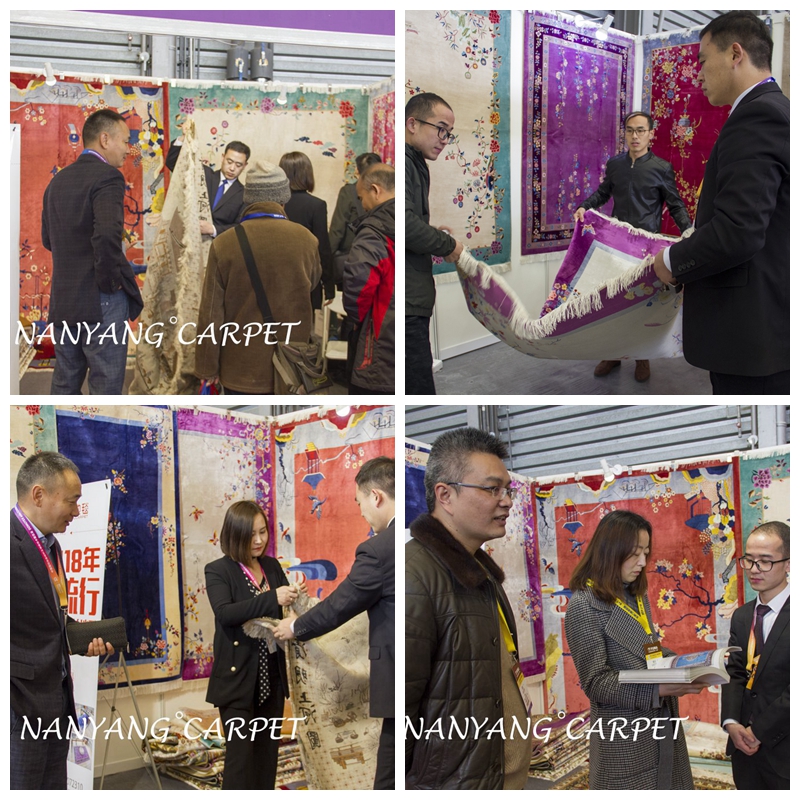 When these pure silk Chinese style handwoven rugs are displayed at the Shanghai Domotex On March ,2018, they attracted broad attention of many viewers at home and aboard.The viewers were marveled at these hand knotted Chinese Art Deco Design Silk Area rugs with exquisite designs,excellent craftsmanship ,reliable quality and voluptuous color.
This article is written by Elly from Nanyang

Silk Carpet

Factory.
Email: office@nanyangcarpet.com
WhatsApp/Cell: +86 156 3892 7921