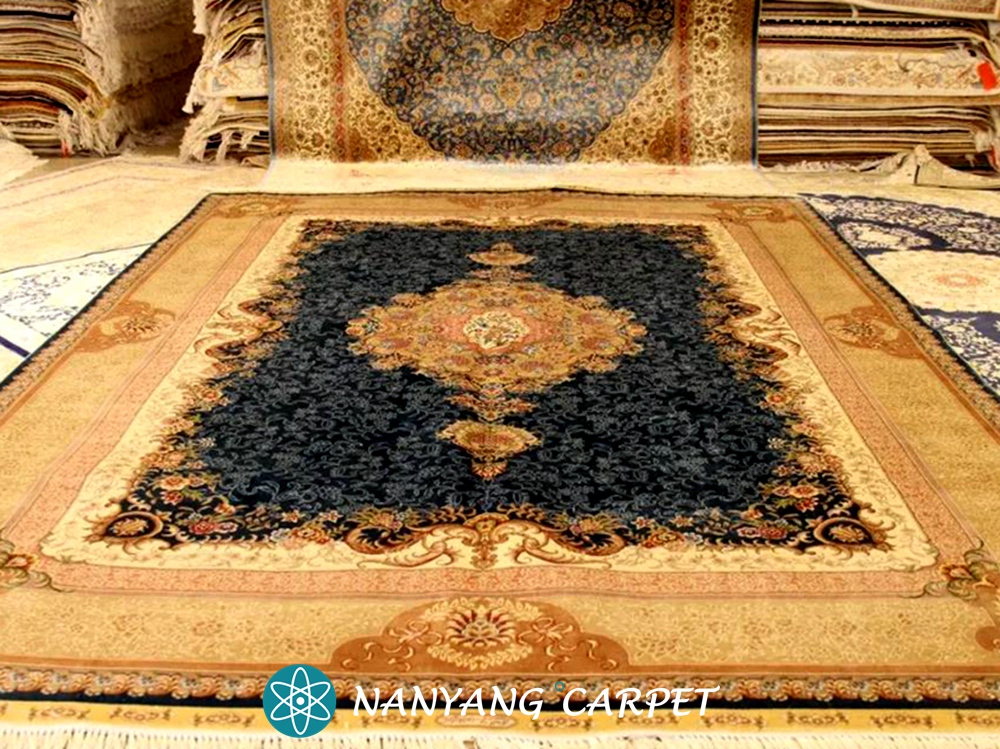 This is a uniquely designed Persian style handwoven rug in size 5.5x8ft(168x244cm),which is made of natural silk and tightly hand knotted with excellent traditional crafts. It takes a skilled weaver 8 months to complete.
This noble silk Persian rug is of high use value, artistic value and collection value.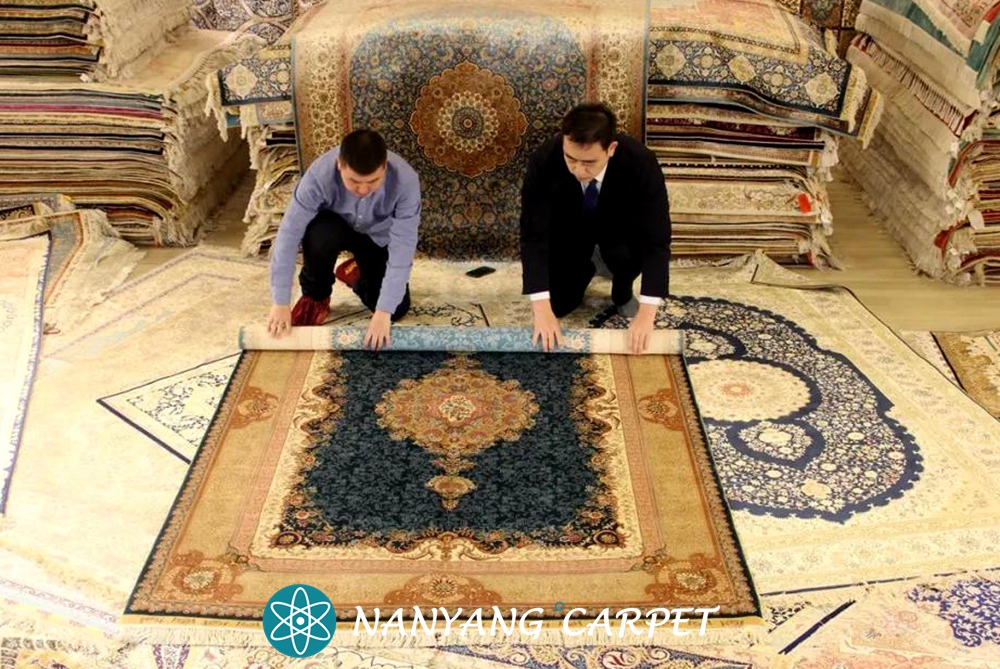 The exquisite pattern, rich and full of color of this hand knotted area carpet , brings a unique visual art charm, highlighting the quality of life.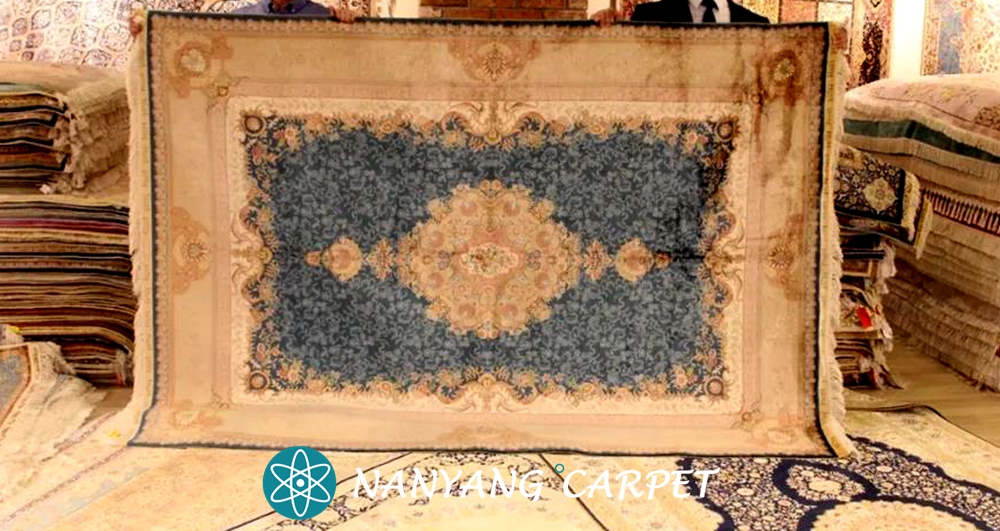 T
his blue handwoven Persian silk rug can give the home a different kind of artistic atmosphere. This hand knotted rug is ideal for placing in the dinning room or study room.
This article is written by Elly from Nanyang Silk Carpet Factory.
WhatsApp/Tel: +86 15038238579
Email:info@nanyangcarpet.com