This new arrival handwoven Iranian

Tabriz Rug

is in size 6x6ft (183cm x183cm), which is made of pure silk and requires two skilled weavers to spend about 6 months to complete.
The external texture of this hand knotted silk Tabriz

Persian Rug

is soft and compact, and the inner charm of this hand knotted silk Tabriz Persian rug is elegant and luxurious.External quality and internal rhyme all blend into one harmonious whole,which enhance the overall beauty of this handwoven Tabriz round rug.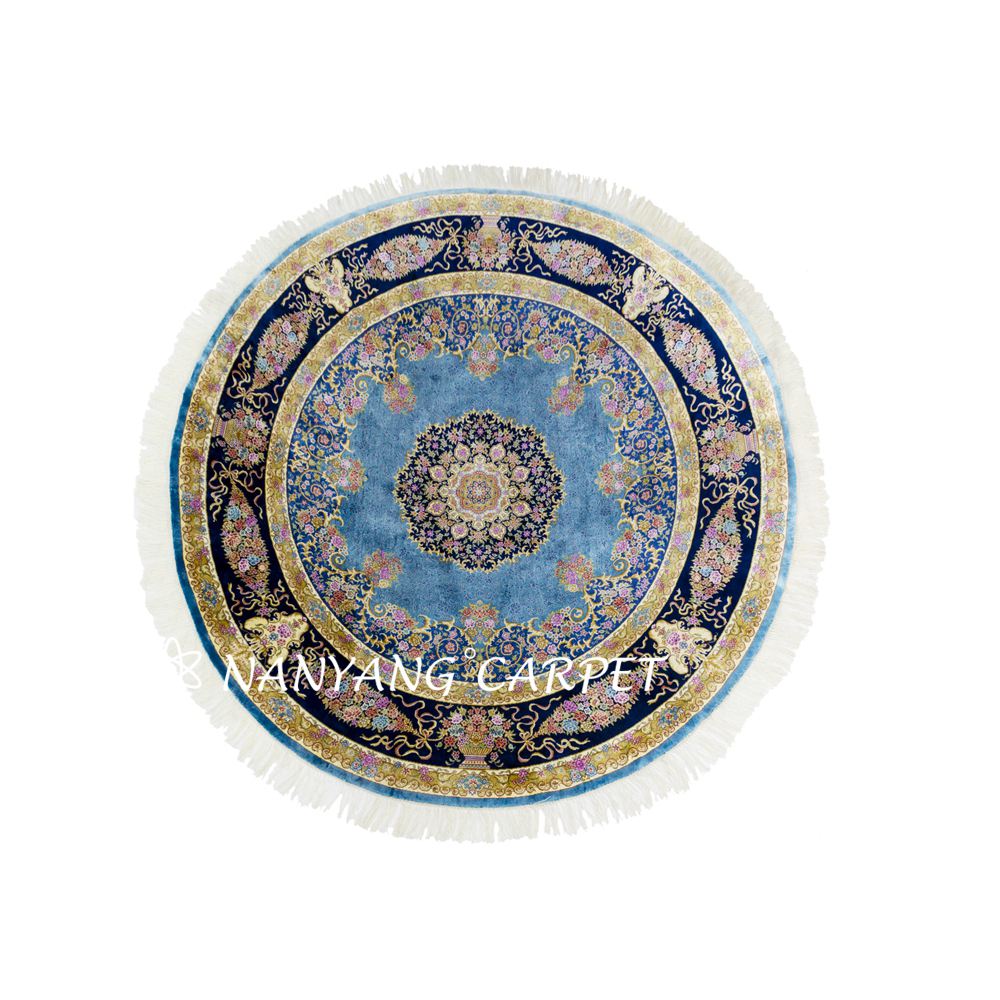 This floral design round Tabriz Iranian Rug brings a noble and peaceful sense by the fresh sky blue background.The central attractive floral pattern acts as a focal point to make the whole Iranian rug more gorgeous and remarkable against pure milky white,soft beige,lovely pink,bright red and noticeable navy blue. Exquisite exotic flowers are rendered with amazing precision and clarity, appearing vividly in their bold colors and intricate outlines.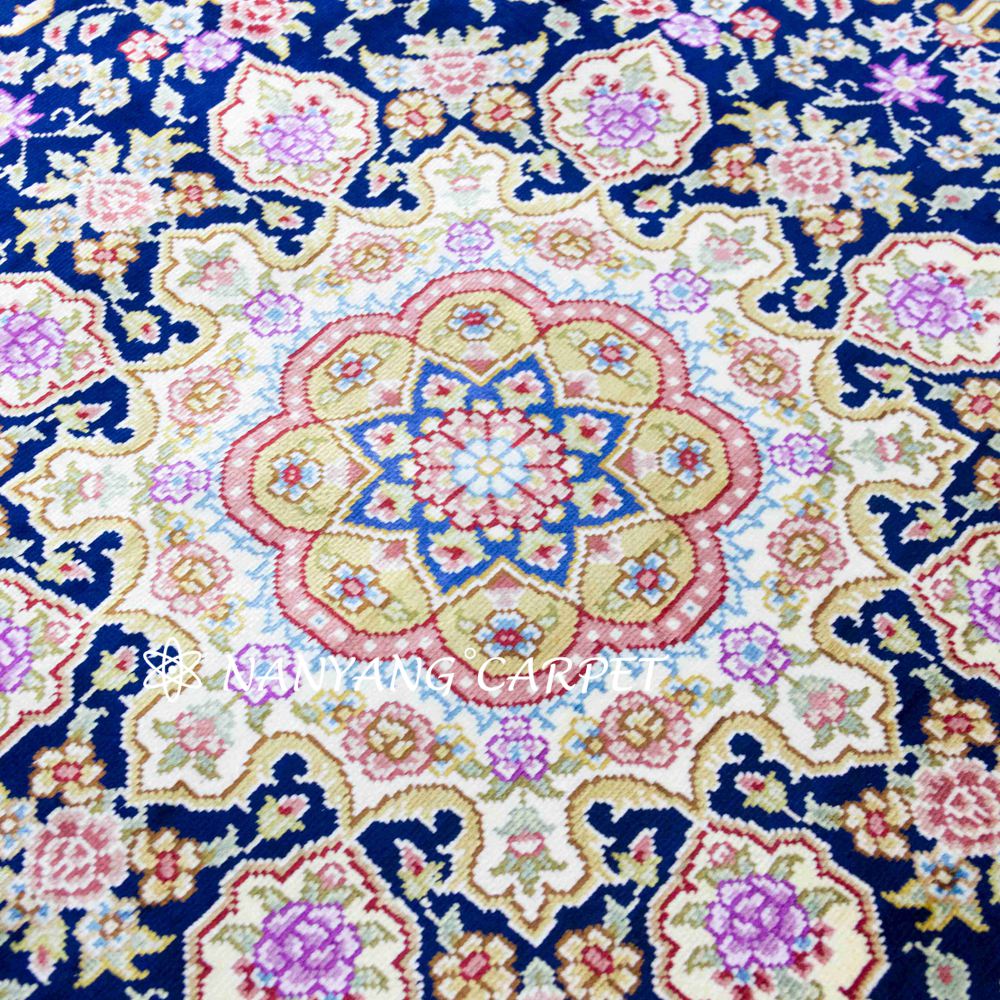 The surrounding border are wonderful and powerful against navy blue background, which adds further depth and attraction to the handwoven silk round rug.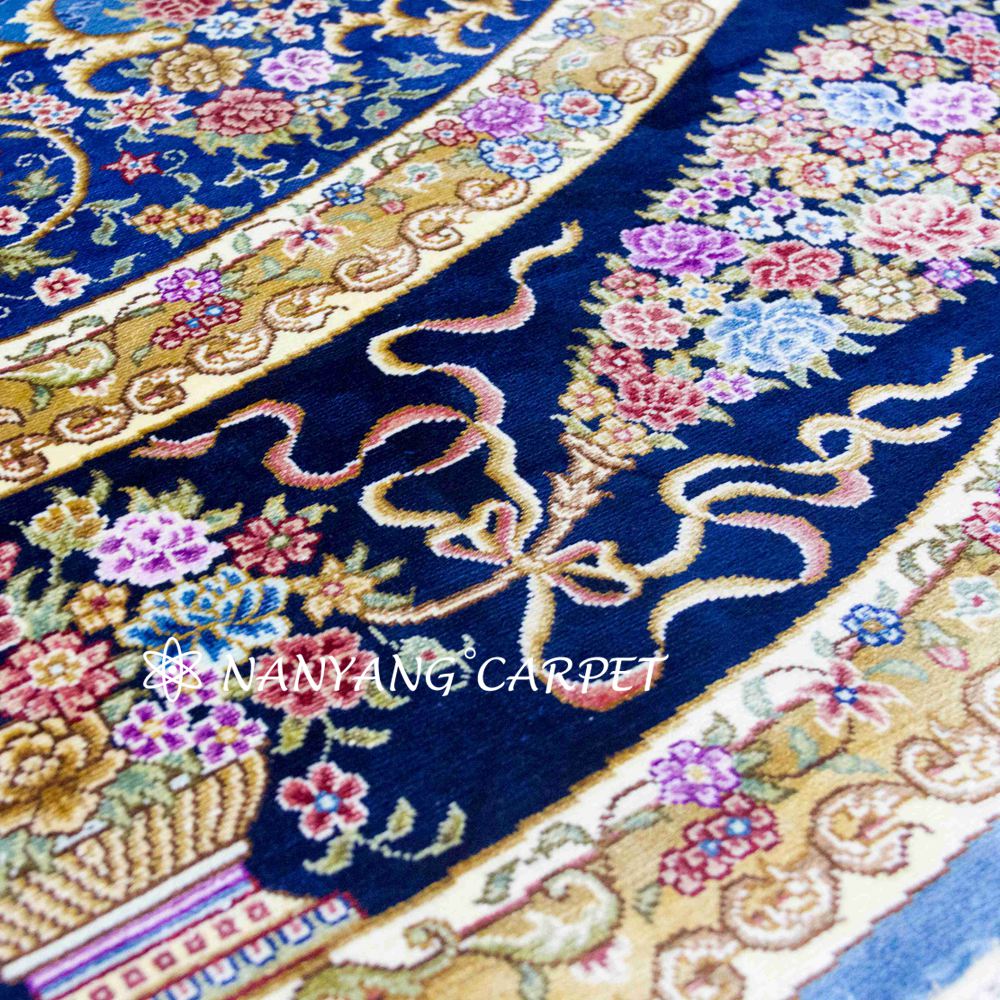 This handwoven Iranian Tabriz rug is sure to create a graceful and luxurious feel regardless of where it is placed. It is striking and vibrant without being aggressive.Particularly,rich and full colors give off a unique charm and bring an amazing visual effect.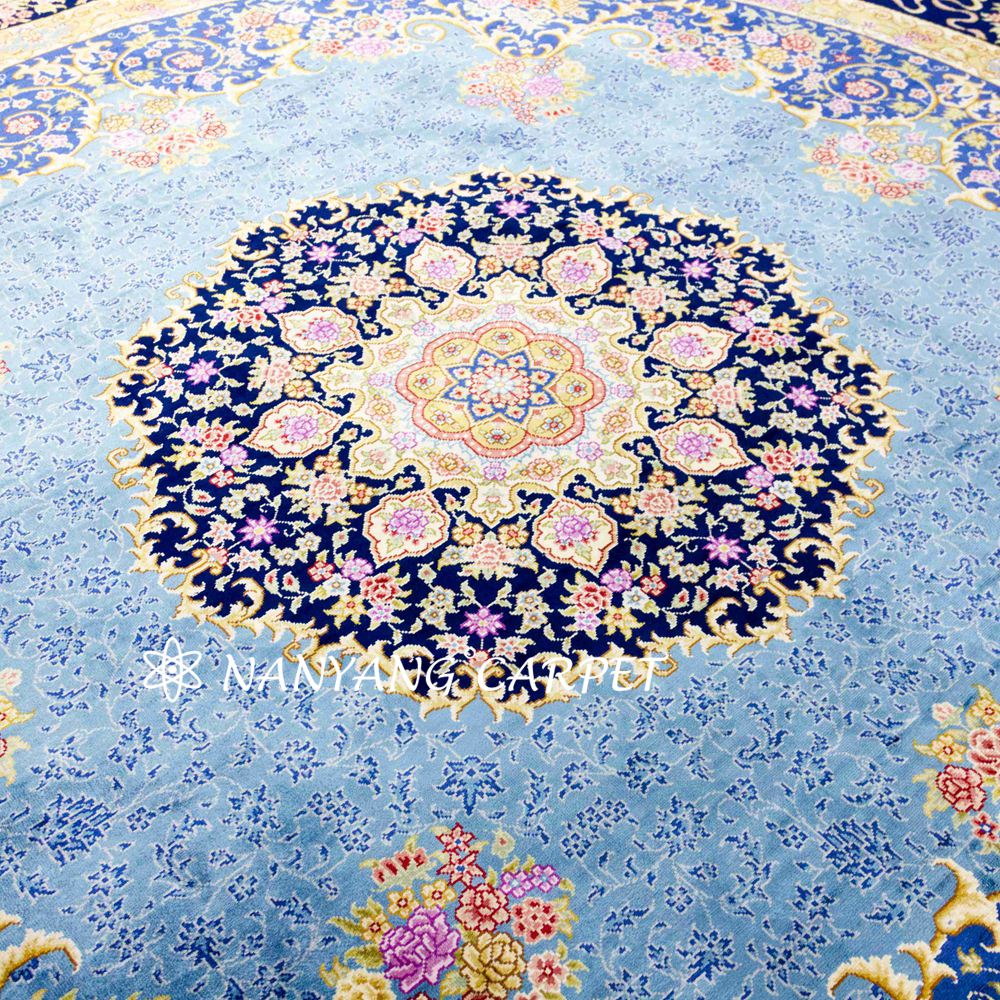 Place this round hand knotted silk Persian Tabriz rug into our living room or dining room can form the uncommon beauty of house,and create a refined and charming atmosphere.
This article is written by Elly from Nanyang Silk Carpet Factory.
More information about our handwoven carpets,please open the following Google drive link:
Email:info@nanyangcarpet.com
WhatsApp/Phone: +86 150 3823 8579