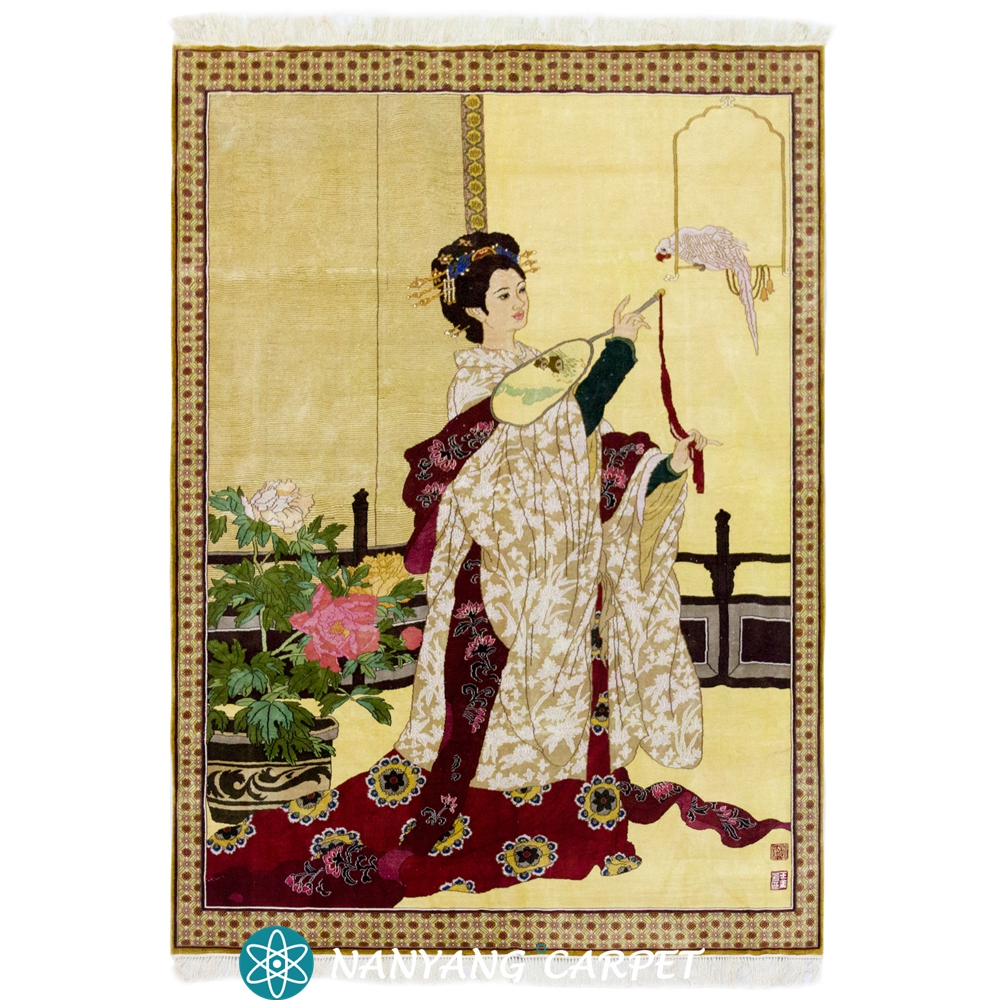 This pure silk hand knotted Tapestry with vivid portrait design is in size 5.5x8ft(137x244cm),which is suitable for decorating the living room, bedroom and study room as unique wall hanging rug.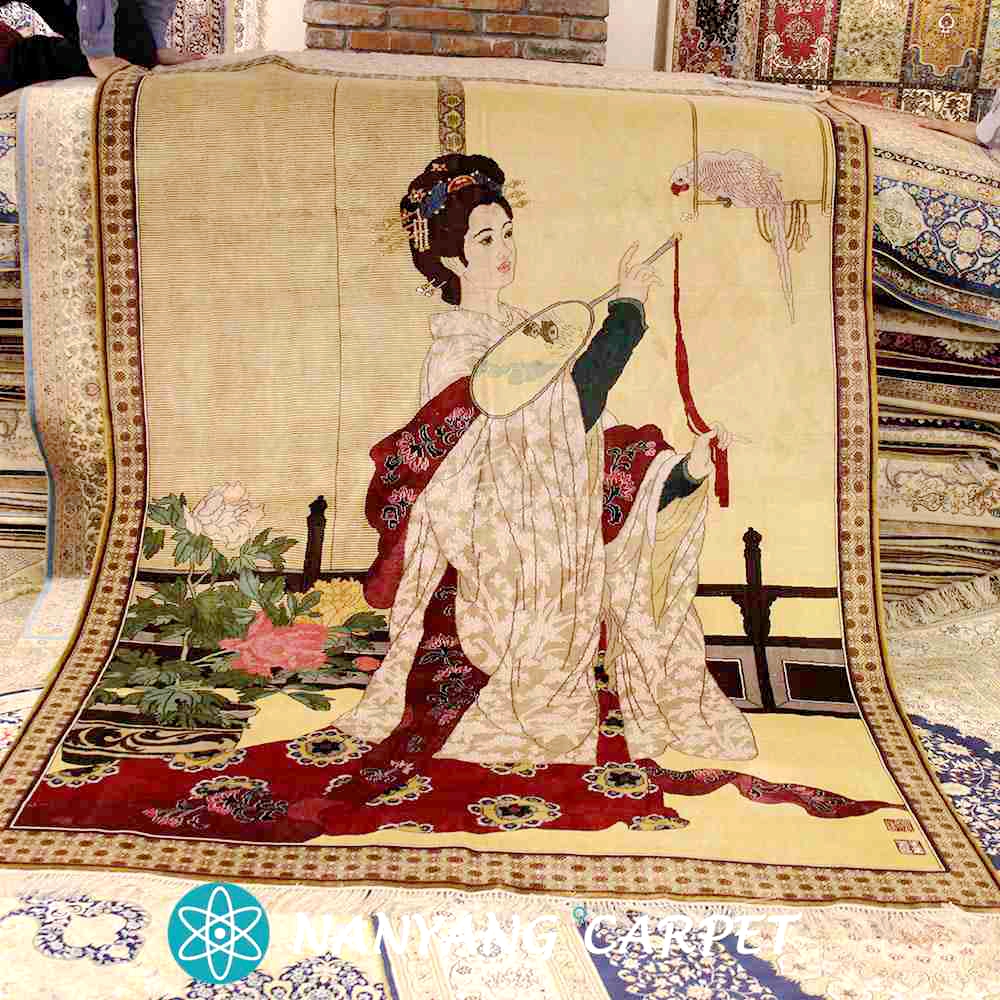 Charming portrait design makes a great addition to this hand woven silk rug.Who is this beauty? Yeah, she is Xi Shi,one of the four beauties in Chinese history.So beautiful is Xi Shi that we all like her.There is a proverb about Xi Shi,beauty lies in lover`s eyes,that is to say, beauty is in the eye of the beholder.Do you think so?
Anyhow,it is a beautiful scenery to place an exquisite art decor rug with fascinating beauty design in the house.
This article is written by Elly from Nanyang Silk Carpet Factory.
WhatsApp/Tel: +86 15038238579
Email:info@nanyangcarpet.com