Wool has been the raw material of Chinese Carpet since ancient times. Most of the carpets produced in China are made of local cultivated wool, including Ningxia Wool, Xining Wool, Tibetan wool, Hetian Wool and so on. In addition, Jinzhou Wool in the northeast region of China can also be used as raw materials of wool carpets.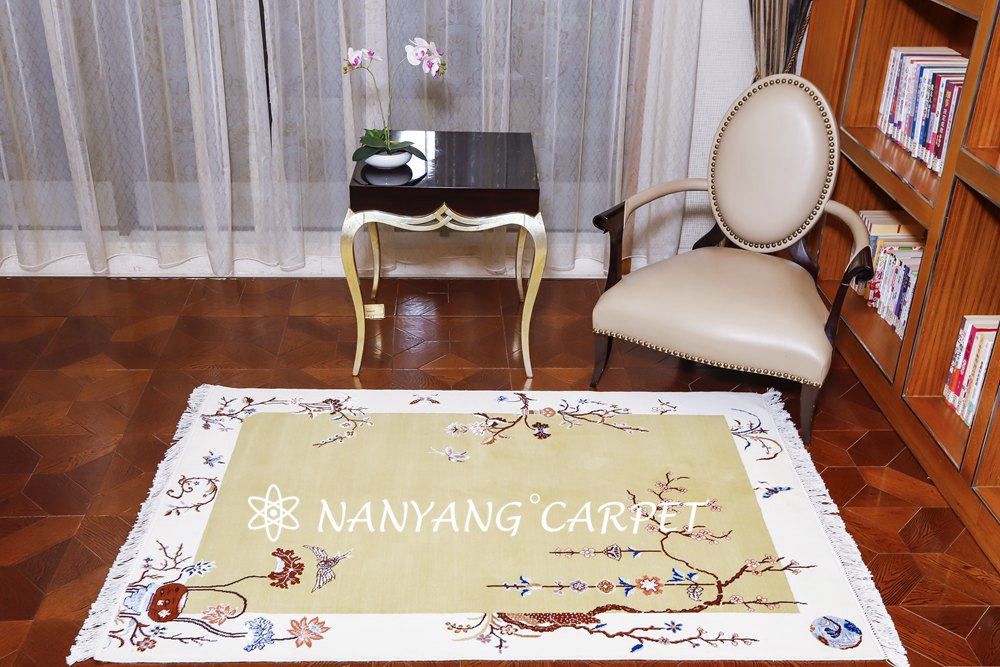 It can be seen from the origin of wool that wool is mainly the raw material of nomadic people's livelihood and is not the mainstream of farming culture. The handmade Wool Rug great countries in the world also produce more wool rugs or wool carpets, and wool carpets are also a necessity for their lives, such as Afghanistan, Turkey, Iran, Pakistan and India.
Carpet wool is not the same as general woollen products. It needs to be elastic and durable. The hand wool rugs from Nanyang Carpet Factory, instead of using national wool, use better New Zealand wool as raw material. Because New Zealand wool has better gloss, strength, elasticity and uniform quality compared to other wools, which feels very good to touch.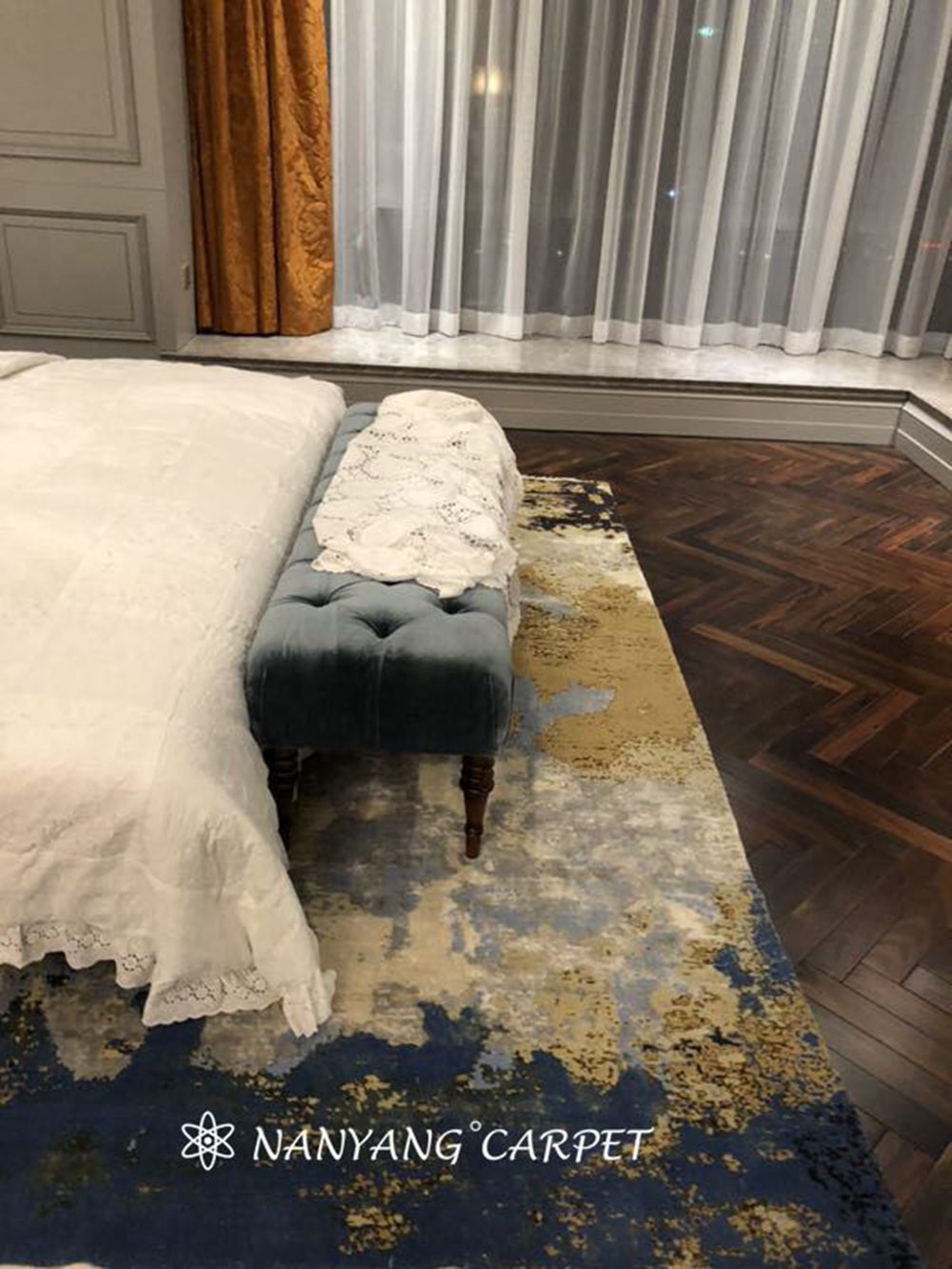 In general, handmade wool rugs are thicker, but you don't have to worry about whether the wool rugs will be very hard. Our handwoven wool rugs are definitely thick and soft to touch. The reason is that New Zealand wool fiber has good toughness and softness, and is the most ideal raw material for Hand Woven Carpet.
In terms of quality, usually,the quality of handmade wool rugs on the market is about 100 lines, that is, there are about 100 warp threads per 30 cm, and the quality of handmade wool rugs from Nanyang Carpet Factory is 120 lines.The extra 20 lines greatly impact on the look and feel of the Wool Carpet pattern. 100 lines wool carpets with a density of 70KPSI, which is 70 knots per square inch, and 120 lines wool carpets with a density of 100KPSI, 100 knots per square inch.For example,a 2x3 meter handmade wool rug, a 2x3 meter handmade wool rug 120 lines will have more than 300,000 knots than that is with 100 lines.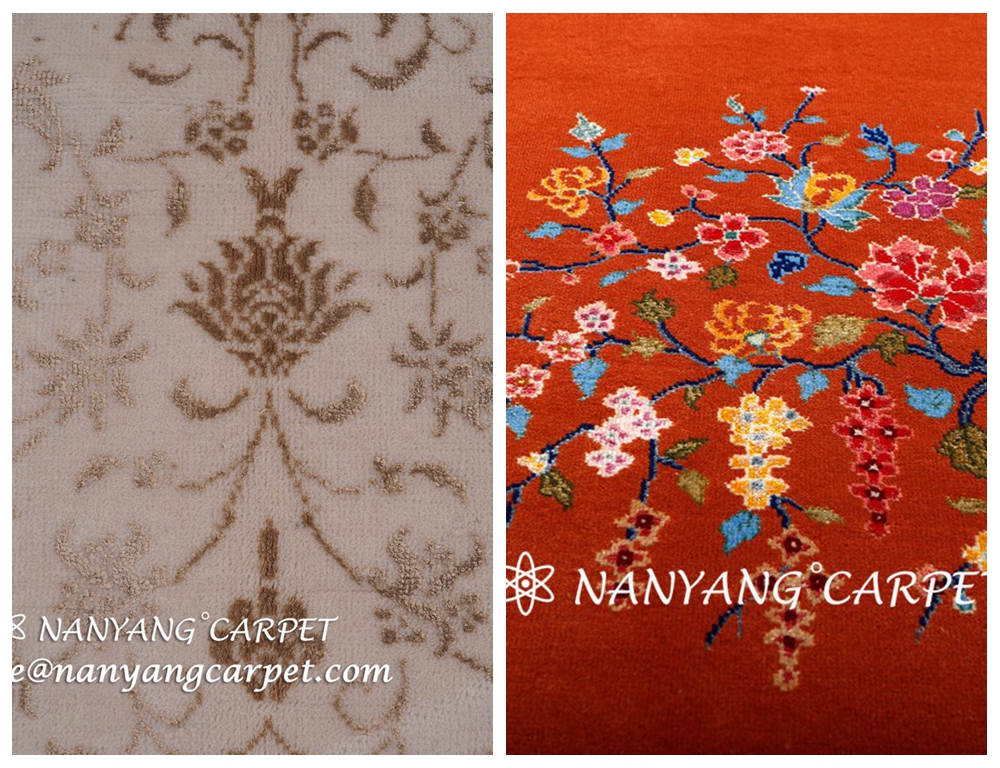 Just like the same picture, one is 900 pixels, one is 1200 pixels, definitely, the 1200 pixels picture looks more clear and more comfortable. Therefore, the higher the density, the more clear and vivid the carpet pattern.
This article is written by Elly from Nanyang

Silk Carpet

Factory.
More information about our handwoven carpets,please open the following Google drive link:
Tel/Whatsapp: +86 15038238579
Email:info@nanyangcarpet.com