In general,consumers buy products according to their own needs and preferences,so do rug shopping.However, some people also ask "Is there an ideal rug size that works in virtually every space?"In our experience, the 8x10 Area Rug is an extremely popular choice. 8x10 area rugs really are the perfect size for every room in your home. They are incredibly versatile. Now please appreciate the popular brilliant 8'x10' pure silk handwoven Kashmir rugs.
Imagine what happens to the combination of soft beige and bright red? Yeah, it will bring the viewers a graceful and charming feeling.
Exquisite floral pattern and dancing leaves adorn the elegant soft beige field of this 8x10ft(244x305cm) hand knotted silk Luxury Kashmir Rug by the combination of pure creamy white,lush green,vivid chartreuse and vibrant crimson properly and tactfully ,which makes the entire Kashmir Rug more gorgeous and remarkable. The beautiful surrounding borders decorated with lively leaves and nice flowers against bright red and lovely pink,also adds further glamour to this whole artwork.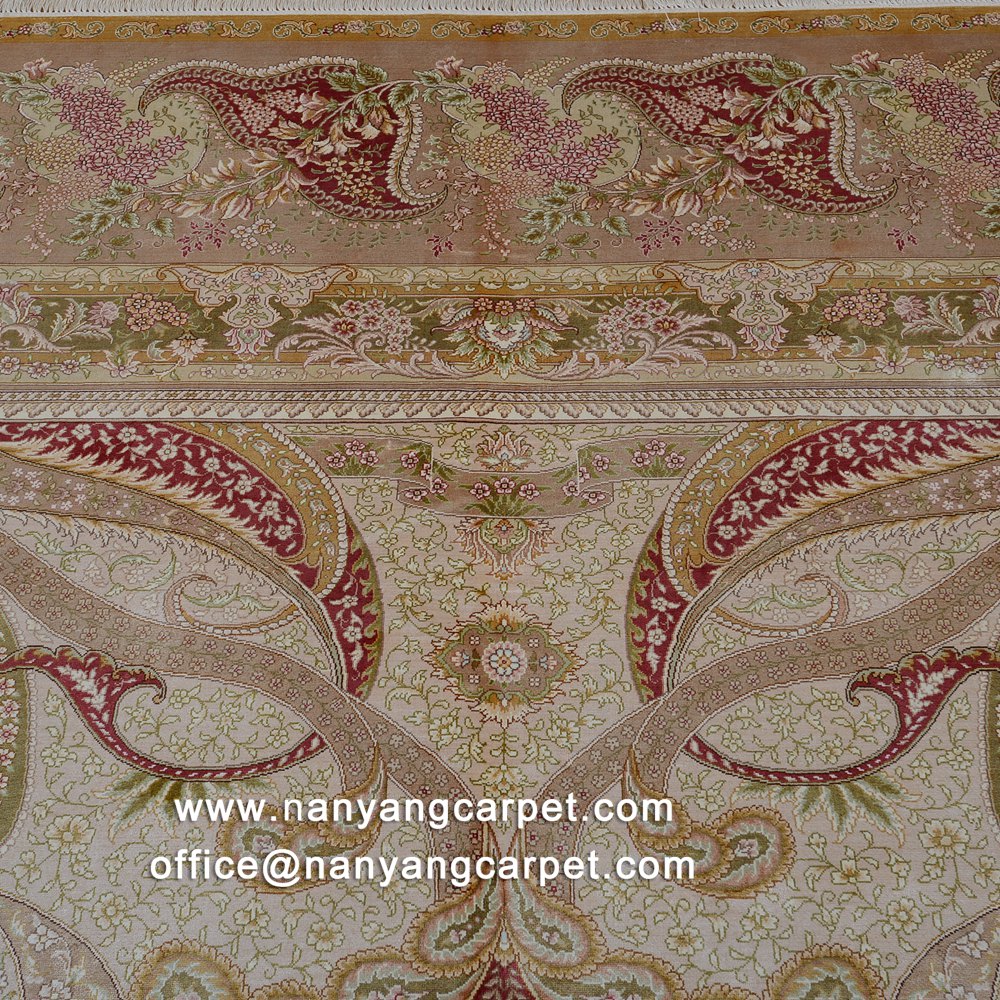 Joy put heart into a man.Red can be found everywhere during Chinese Spring Festival and other joyous occasion.What do you feel when a vibrant red rug appears in front of your eyes? For me,it is really a gorgeous and magnificent sense.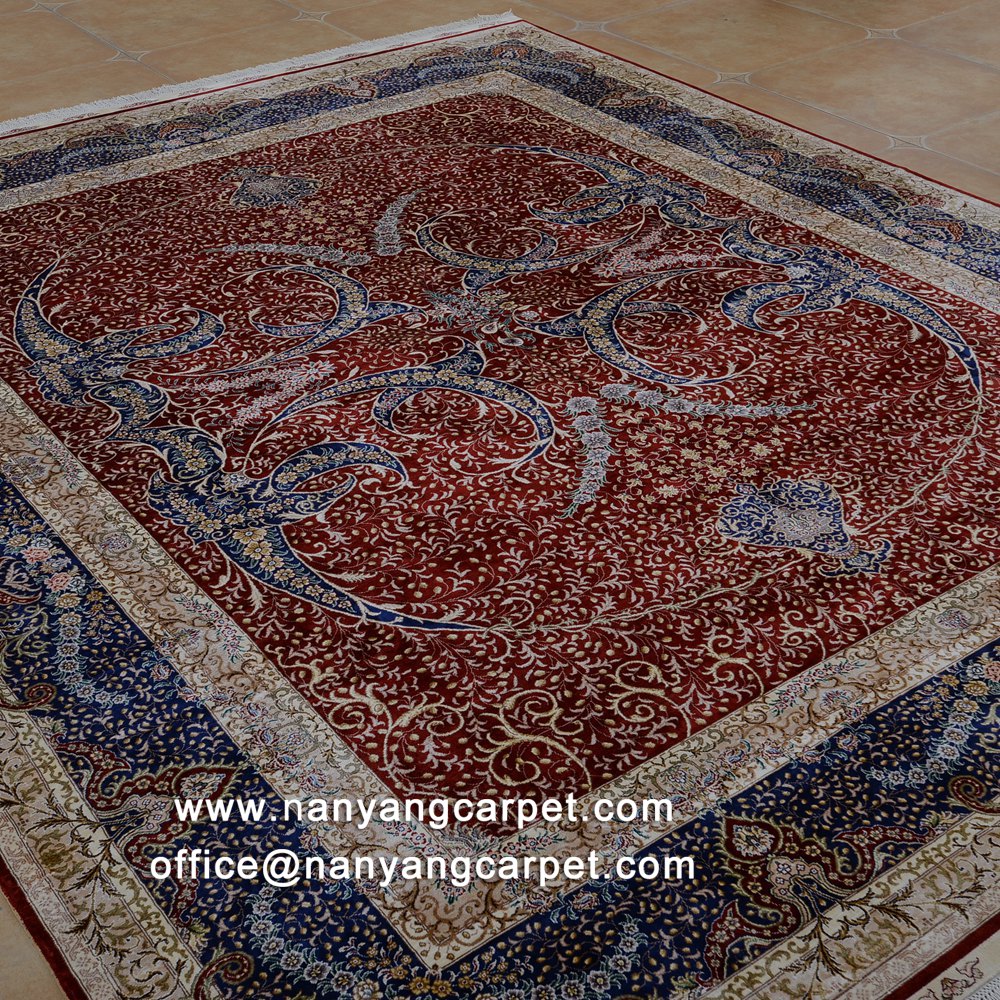 Vivid vines,lively leaves and pretty flowers adorn the vibrant crimson field of this splendid 8'x10' Hand Knotted Kashmir Rug, which enhance the overall beauty of the 8'x10' hand knotted rug.The sharp juxtaposition of noticeable blue and vibrant crimson brings a strong visual effect.
Decorating the living space with red Kashmir rug will give a feeling of luxury, if matching with the white furniture, it really has noble taste.
This article is written by Elly from Nanyang Silk Carpet Factory.
More information about our handwoven carpets,please open the following Google drive link:
Email:info@nanyangcarpet.com