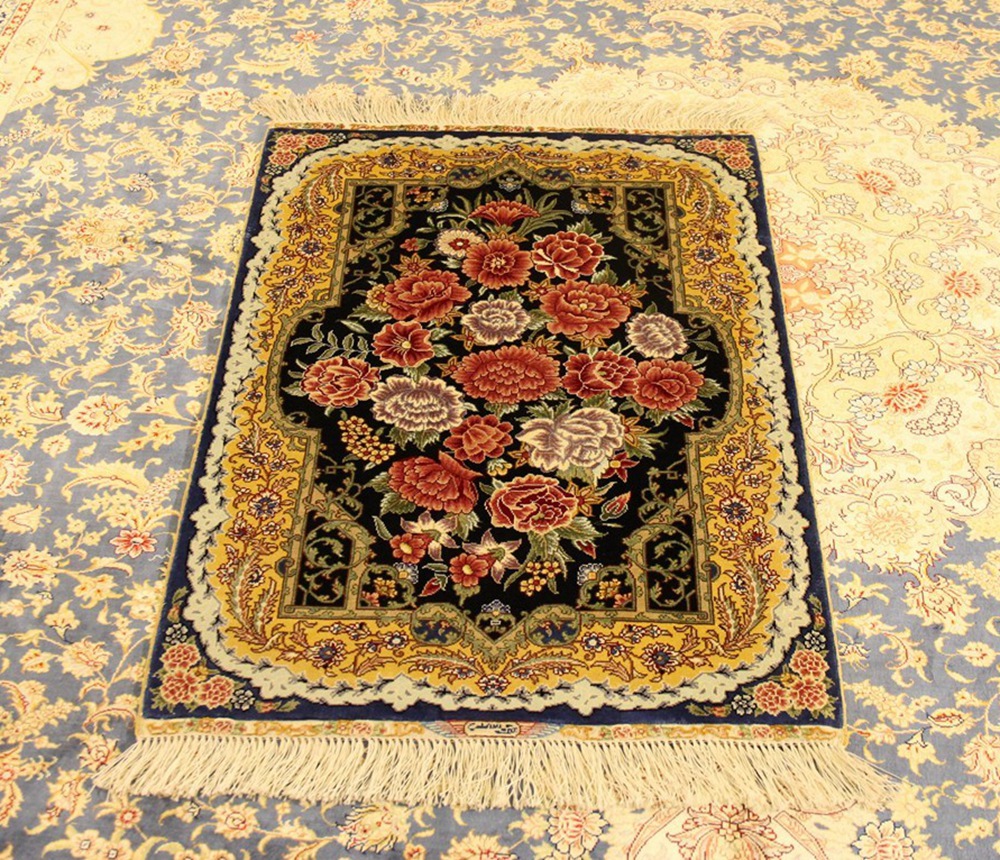 It is not difficult to find a blooming world. Please appreciate these pure silk handwoven rugs decorated with beautiful flowers, and enjoy the fantastic dream world.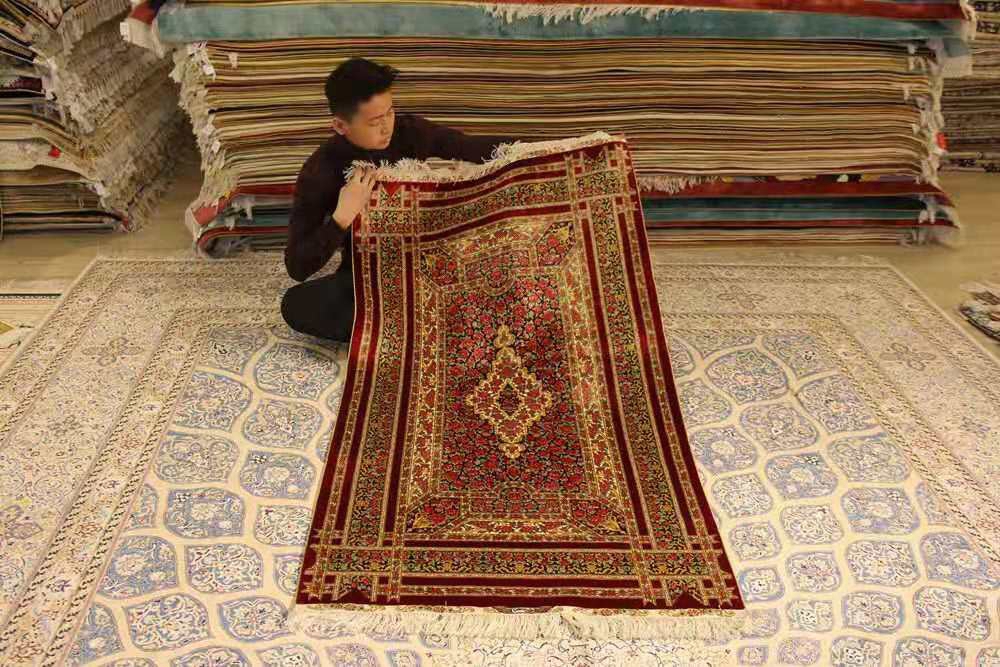 These Silk Carpets feature a classic Persian floral motif, and the roses blooms beautifully.
These exquisite decor rugs are made of fine silk and tightly hand knotted with traditional crafts,which are rare artworks in traditional handicrafts, which are perfect for doorway or bay window.