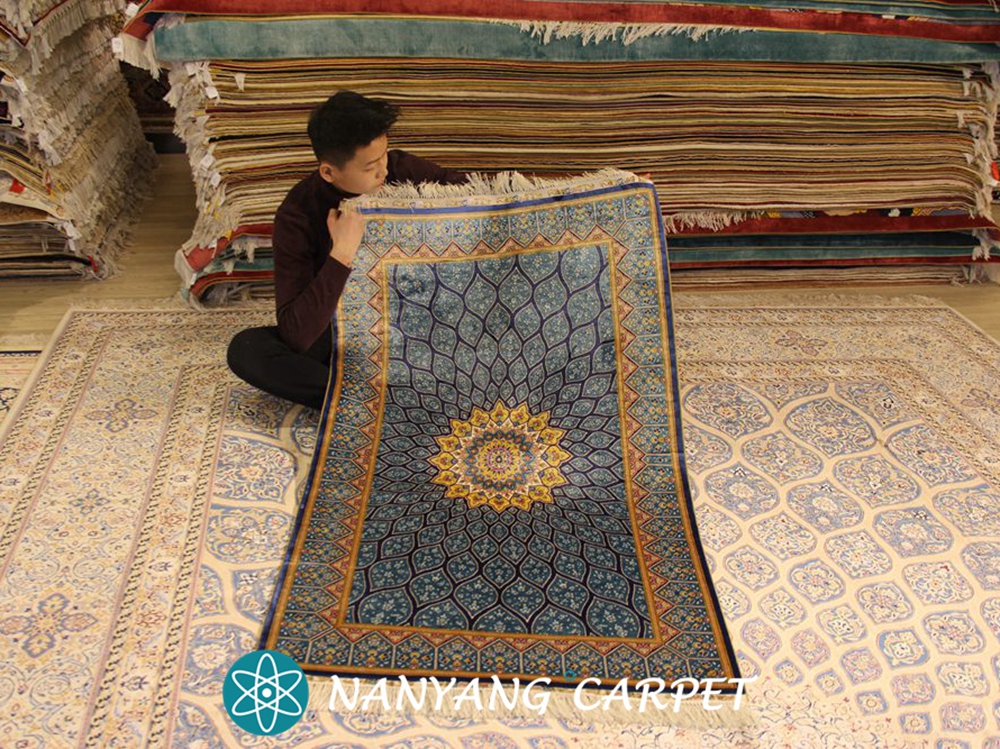 This classic handmade Persian rug is in size 3x5ft(91cm x 152cm), which is made of natural silk and requires two skilled weavers to spend about 5 months to complete.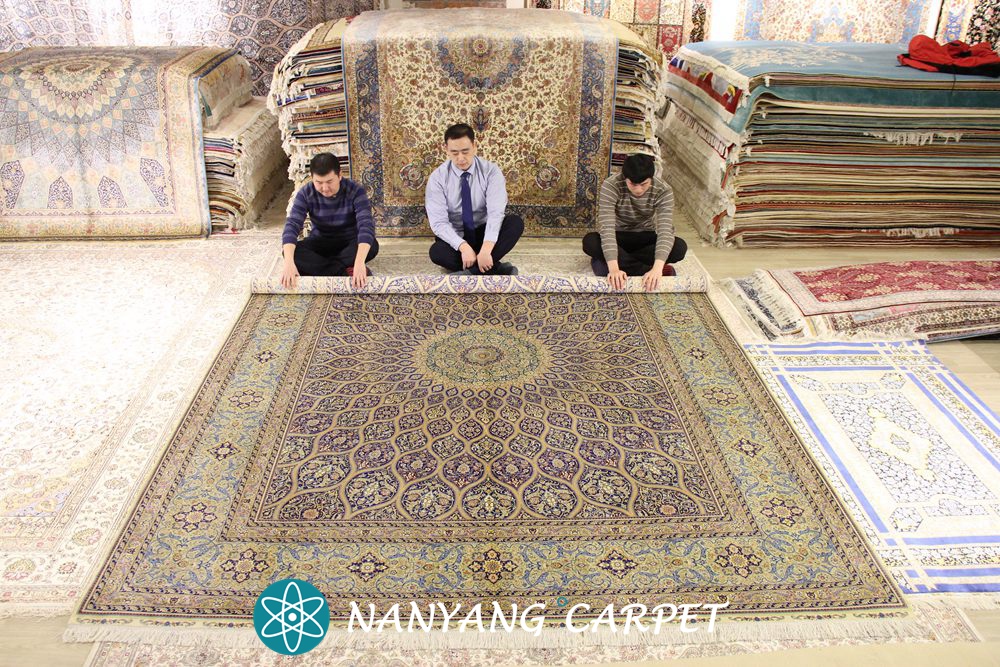 This popular handwoven Persian area rug is in size 9x12ft(274cm x366cm), which needs two skilled weavers about 12 months to finish.
These outstanding handknotted Persian silk rugs are made of fine silk and tightly hand knotted with traditional crafts.The design of the handwoven Iranian rugs are inspired by the dome of the mosque in the Persian architectural culture,which is one of the most common Persian designs. We call this type of dome design as gombad design. The infinitely enlarged design of the geometric pattern on this carpet surface makes the viewers feel happy and open-minded.