Sometimes,one may smile spontaneously when she or he sees lovely flowers in fine glass bottles or in the beautiful natural world as well as sees lifelike nice flowers on an exquisite handwoven Silk Carpet or on the other remarkable artworks.
Briefly, just imagine that a superb silk carpet with intricate vivid garden design is placed in a clean but elegant room,this is also a quite wonderful thing.Now I really see the beautiful scene.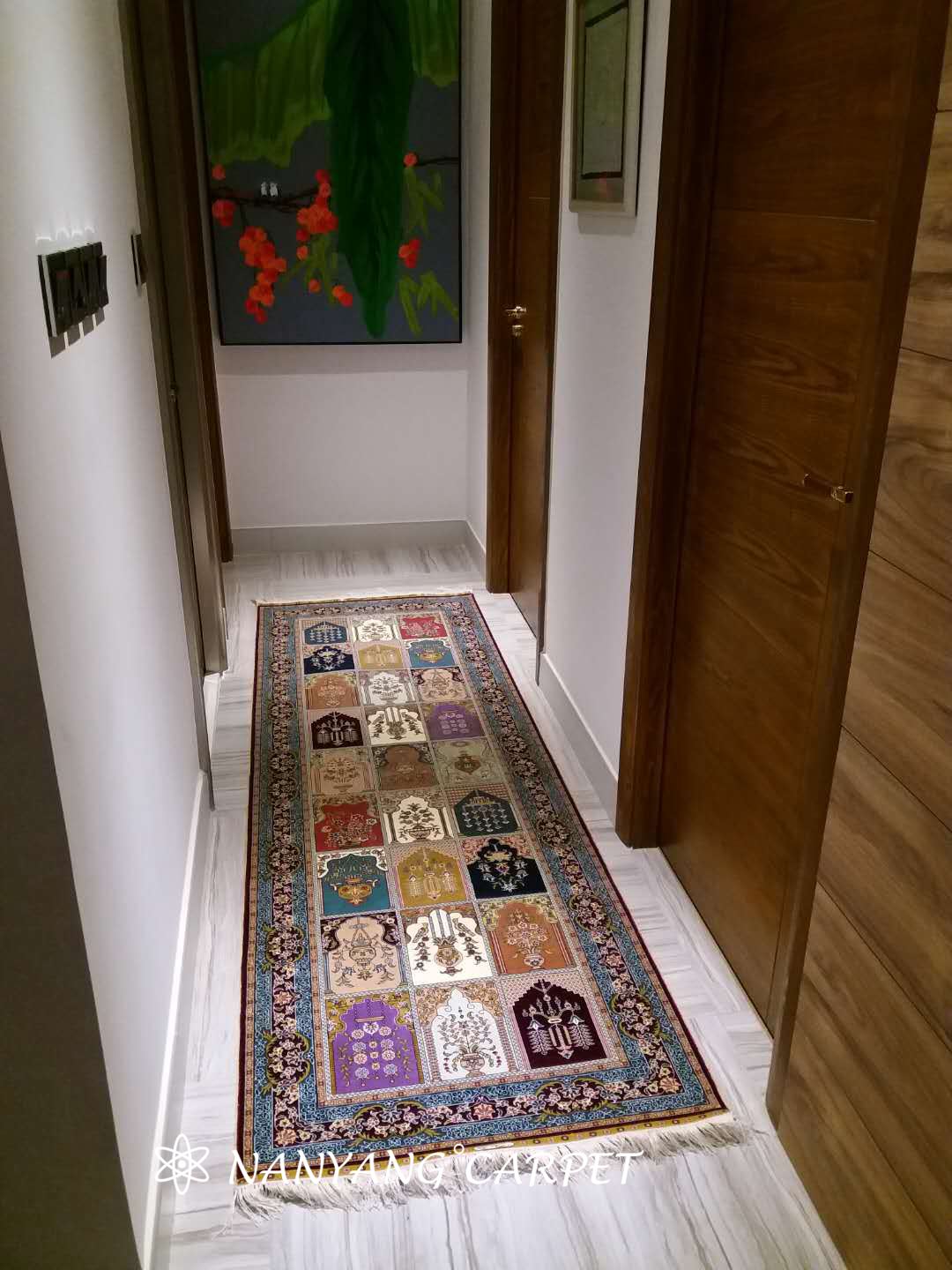 Vivid
colorful garden design is wonderful and graceful,decorated with lush leaves and lively flowers by using of the combination of vibrant crimson,lovely light pink, lively light green,
fresh sky blue,noticeable navy blue
,warm canary yellow and vivid chartreuse ,which is full of vigor and vitality,
brings refreshing harmony of the nature, and makes the viewers imagine they are appreciating a extraordinary lively scenery of in the vibrant spring.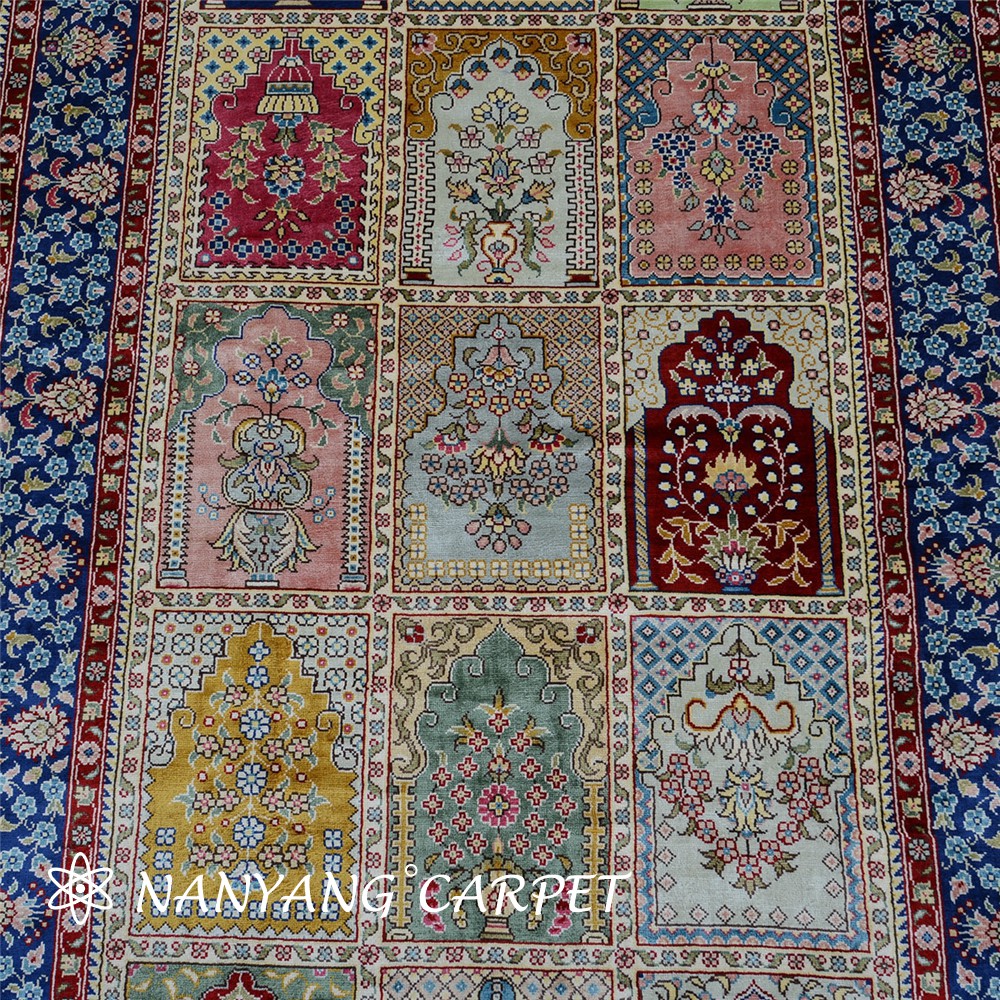 The viewers maybe imagine they are in a beautiful garden ,which is alive with colorful flowers and fresh greenery , and enjoy a cozy and pleasant feeling.
More hand knotted Silk Rugs with garden design,please appreciate t
he following pictures
.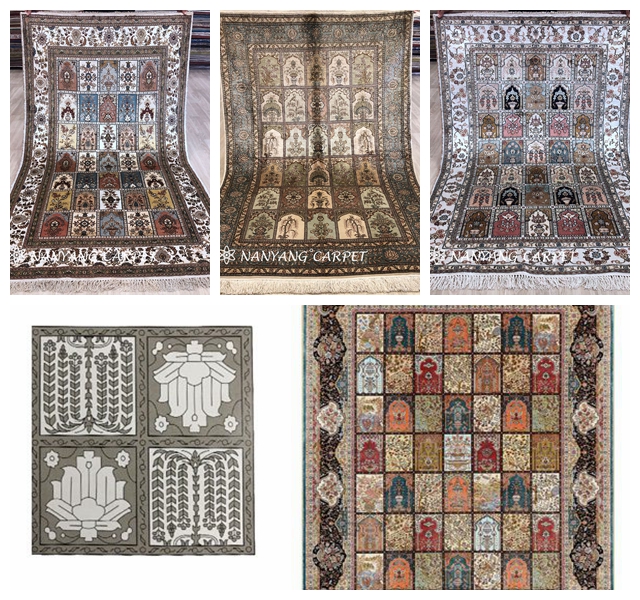 Email: office@nanyangcarpet.com
WhatsApp/Cell: +86 156 3892 7921