The

Tibetan Carpet

is a daily necessities for Tibetans. Therefore, after thousands of years of development, its color has preserved the essence of

Tibetan Carpets

and is best matched with the living environment of Tibetans. Moreover, Tibetan carpets have already stepped out of the Qinghai-Tibet Plateau and have been recognized and accepted by the international market. Some of them are not only used by Tibetans, but also used to decorate their homes. They are also very charming and beautiful. Therefore, we have specially selected some Tibetan wool carpets for Nepal to bring to you.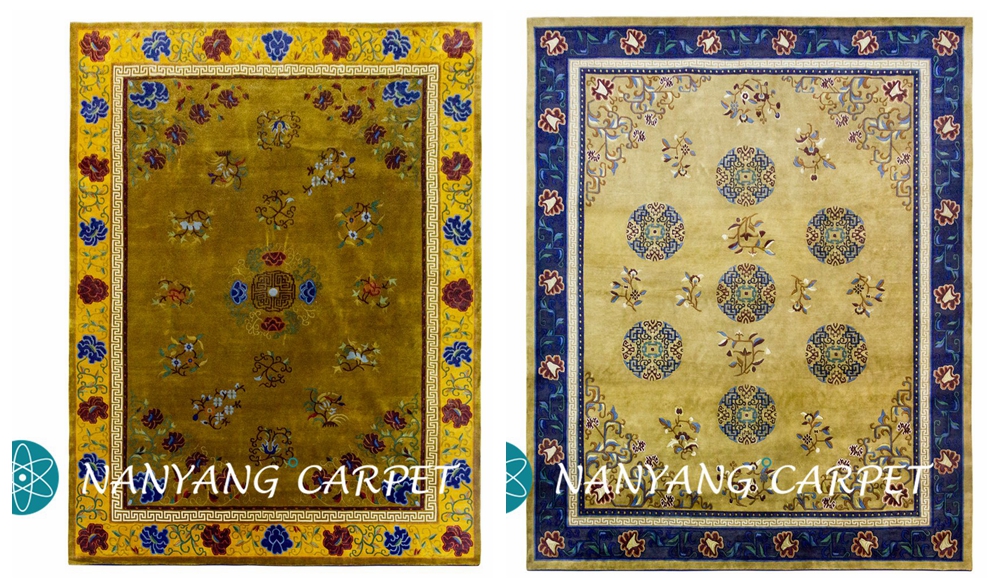 Tibetan carpets are popular among foreigners because of their unique pattern designs and craftsmanship. They are also known as the three famous carpets with Persian Carpets and Oriental carpets. Among the many Chinese Carpets, Tibetan carpets are definitely the best international reputation.
The closed natural environment on the snowy plateau and the religious beliefs of the Tibetans make the Tibetan carpet itself a mysterious, simple and natural feeling. The Tibetan wool on the Qinghai-Tibet Plateau is one of the primary raw materials for Tibetan carpets because of its good gloss, high elasticity and long fiber length. This is one of the characteristics that distinguishes Tibetan carpets from other carpets.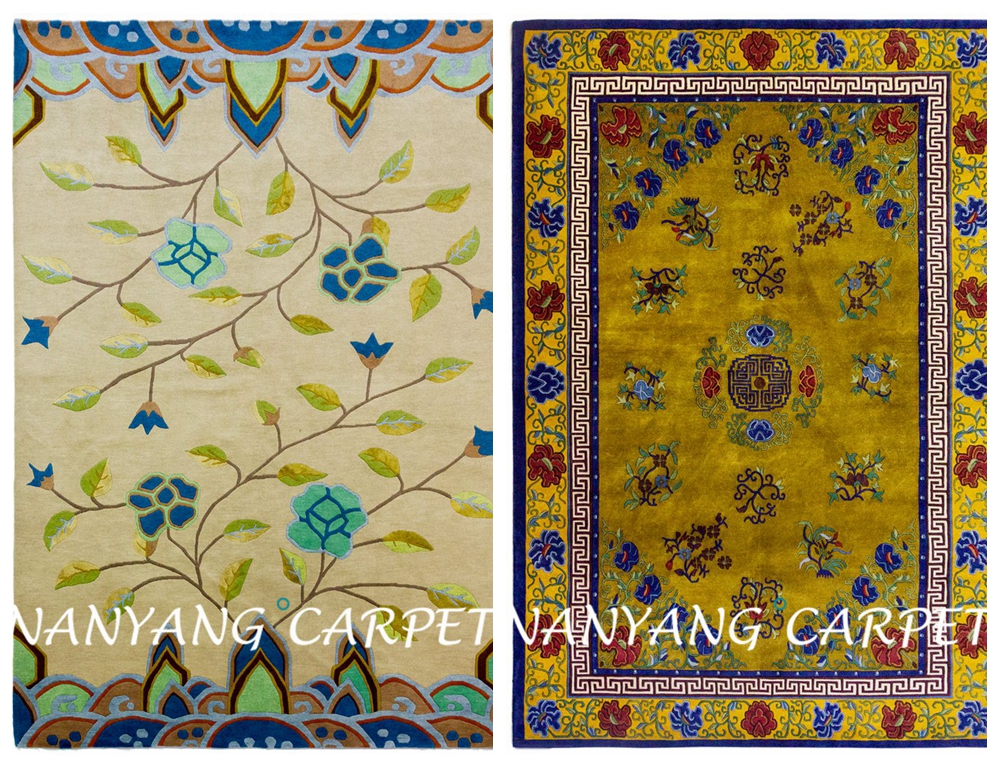 This article is written by Elly from Nanyang Silk Carpet Factory.
More information about our handwoven carpets,please open the following Google drive link:
Tel/Whatsapp: +86 15038238579
Email:info@nanyangcarpet.com