Briefly,pure silk hand knotted rugs or hand knotted carpets are made completely by hand, not machine, and the material is silk, not cotton and wool. Hand knotted rugs or Hand knotted carpets should be dense in feel, rich in color and clear in design. By looking at the backside of a rug or a carpet, you should easily be able to see whether it`s hand-knotted or not. Hand knotted Silk Rugs & carpets from Nanyang Carept have visible knots on their backside, whereas machine-made rugs do not reveal hand-knotted character on their foundation`s backside.Besides,hand knotted rugs & carpets from Nanyang Carpet will always have fringe, which reflects the use of warp threads in the making of the rug or the carpet. The backside of hand knotted rug or hand knotted carpet should display a perfect reflection of the rug`s design, and should be able to be rolled and folded in any direction.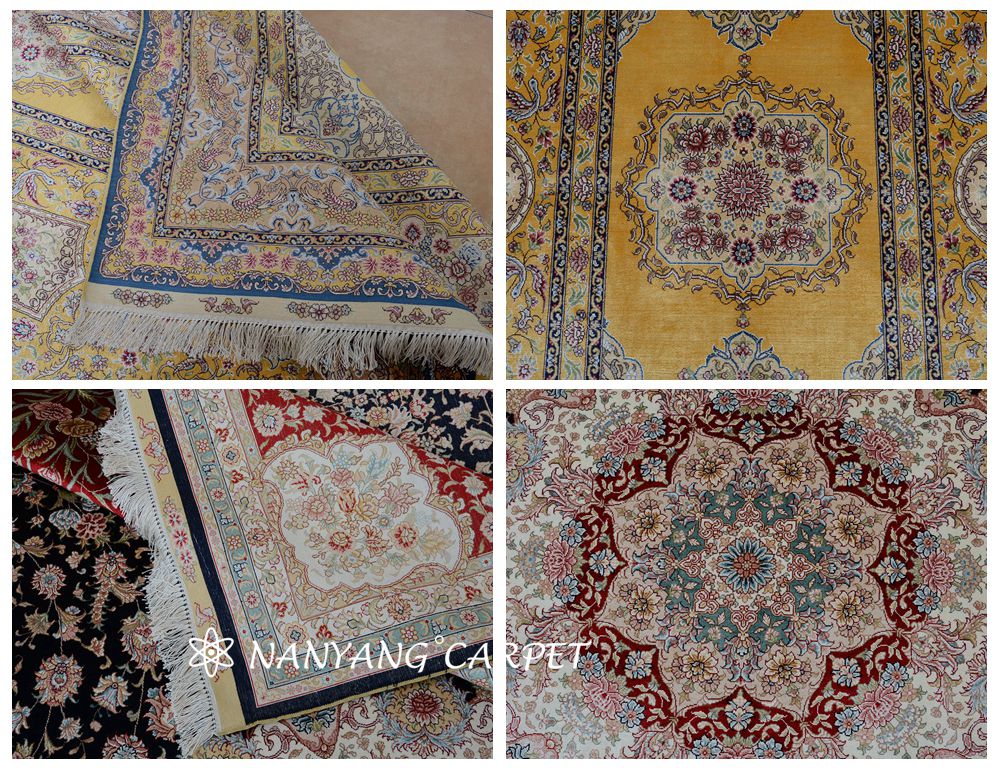 Although intricacy doesn't directly reflect the quality of a handwoven rug & carpet, it can be a good indication of skill level and expertise when it comes to hand knotted rugs & carpets . The more intricate a rug`s design, the more likely it is that it came from a reputable and highly skilled rug production studio.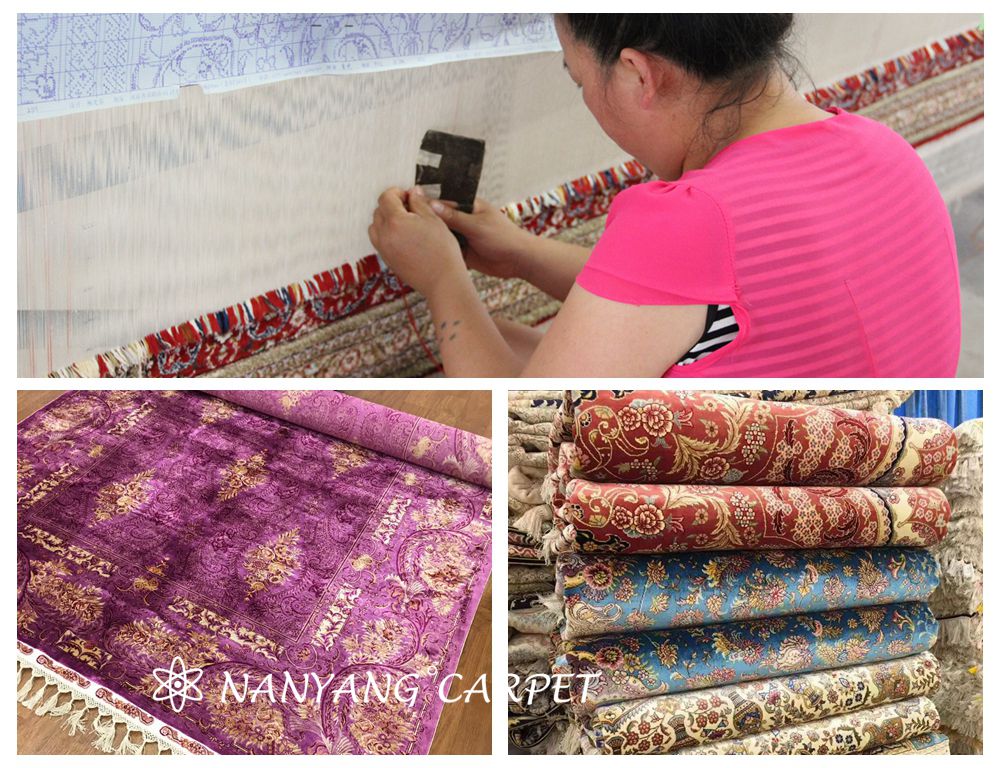 When shopping for a hand knotted rug or hand knotted carpet ,one of the most important questions you'll want to ask about is the rug`s knot count. A Handmade Silk Rug's or a carpet's knot count (also known as knots per square inch or KPSI) indicates how many knots make up the rug or carpet. The higher a rug's knot or a carpet's knot count, the more intricate the design can be and the plusher the rug will feel. A densely-woven rug takes more time to produce and allows for more detailed design, so hand woven rugs with high knot counts (such as 277KPSI even up to 470 KPSI) are generally considered higher in quality than hand knotted rugs with lower knot counts (such as 7/7 knot count or less than 50 KPSI). Most of rugs from Nanyang

Silk Carpet

factory are with 367KPSI, and their quality is very fine.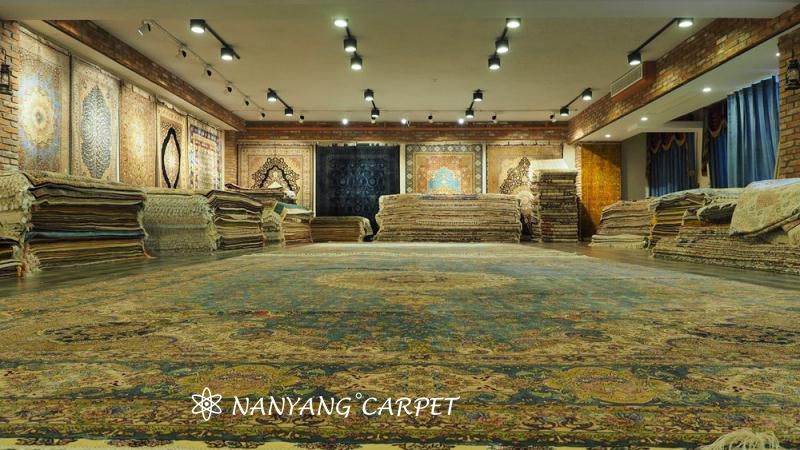 This article is written by Elly from Nanyang Silk Carpet Factory.
www.nanyangcarpet.com
Email: office@nanyangcarpet.com
WhatsApp: +86 15638927921