Kashmir is located in the northwest of South Asia.On the west of Kashmir is Pakistan, and on the south is India.Kashmir carpets or Kashmir rugs are mainly produced in Kashmir area,which are mainly handwoven,hand knotted Oriental carpets,and made of pure wool, pure silk or wool and silk mixed. The higher a Kashmir Rug`s knot count, the more intricate the design ,the greater the quality of the Kashmir rug .Kashmir carpets are renowned for intricate designs,bright colors and long durability.Kashmir carpets can not only use for covering the floor but also use for hanging on the wall. Kashmir carpets are available in various colors and different designs.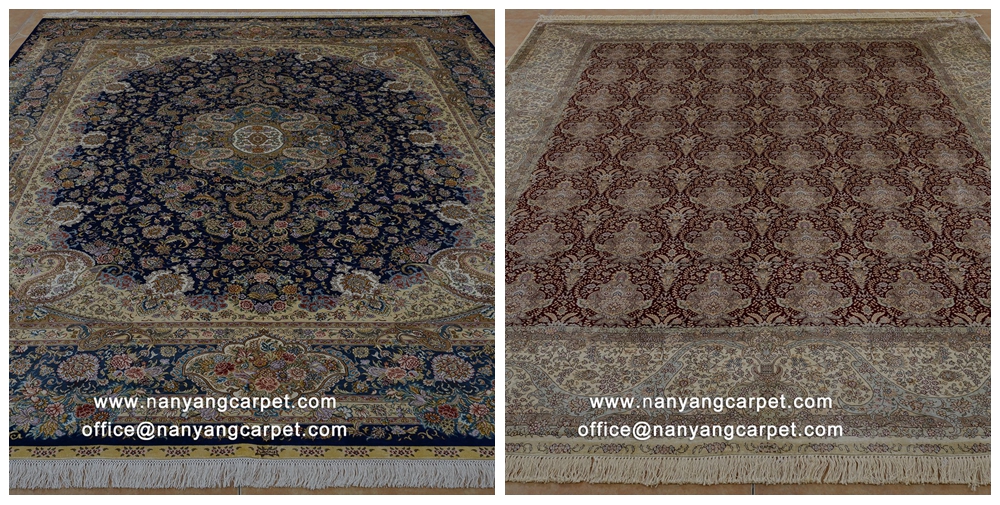 Kashmir carpets are renowned to have bright, jewel-like color tones such as ruby red, sapphire blue,emerald green and ivory,which results in the noticeable and wonderful appearance of Kashmir carpets.
The Kashmir Carpet design usually includes Oriental floral style,such as the paisley, and trees. Most of these designs are based on the Kashmir lifestyle, which represent love and warmth.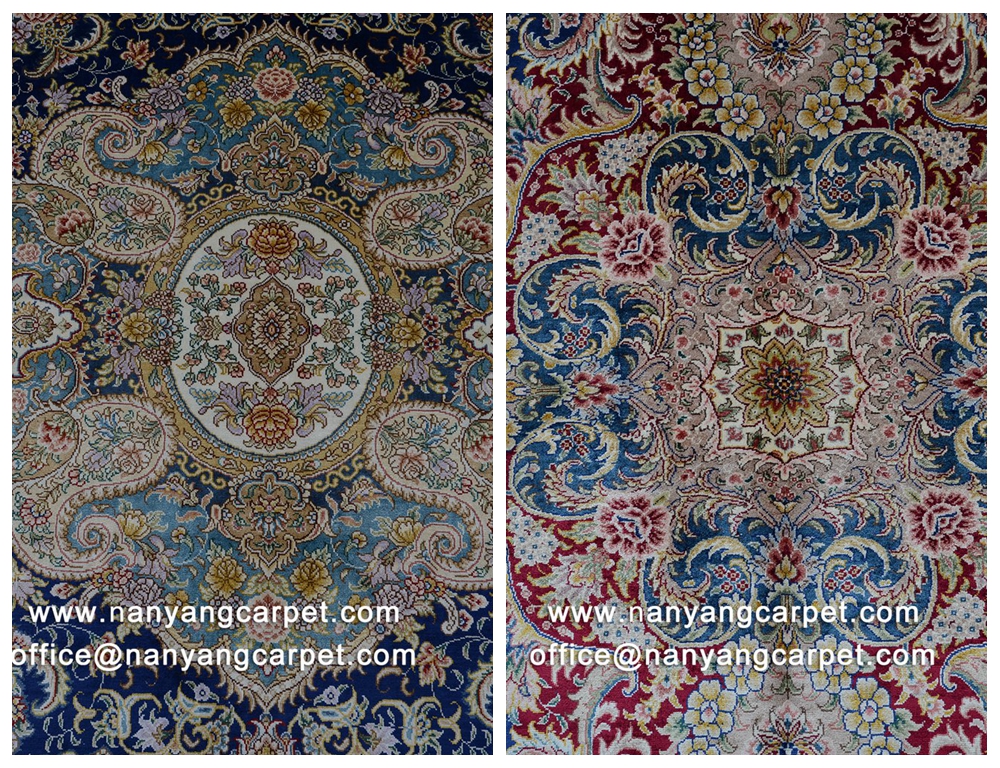 The craft of Kashmir carpets weaving is handed down from one generation to another,which contains numbers of efforts and wisdom.What they handed down is not only a craft but also a belief.