Purple color is a noble and mysterious color that people can't bear to forget, with a kind of melancholy color, which represents elegance, nobleness, charm, pride and mystery.
If you are looking for round purple hand knotted rugs for your living room,bedroom,study room or other rooms, the glamorous round purple handwoven Silk Rugs below are a good choice.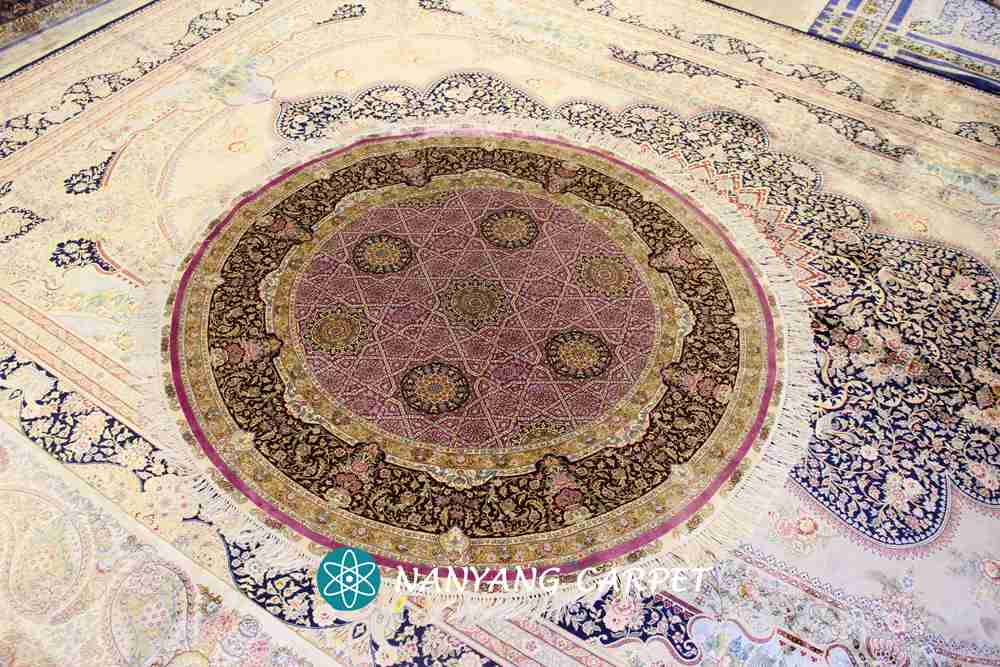 Delicate flowers surrounded by geometric figures adorn the central romantic purple field of the handmade Tabriz Persian Rug, which makes the entire Silk Rug more charming. Seven nice flowers in the purple field are eye-catching. The surrounding borders decorated with delicate lively dancing leaves and lovely little flowers are beautiful by the combination of vibrant red, mysterious purple and soft beige properly and tactfully, which add uncommon beauty to the entire round Tabriz Persian silk rug.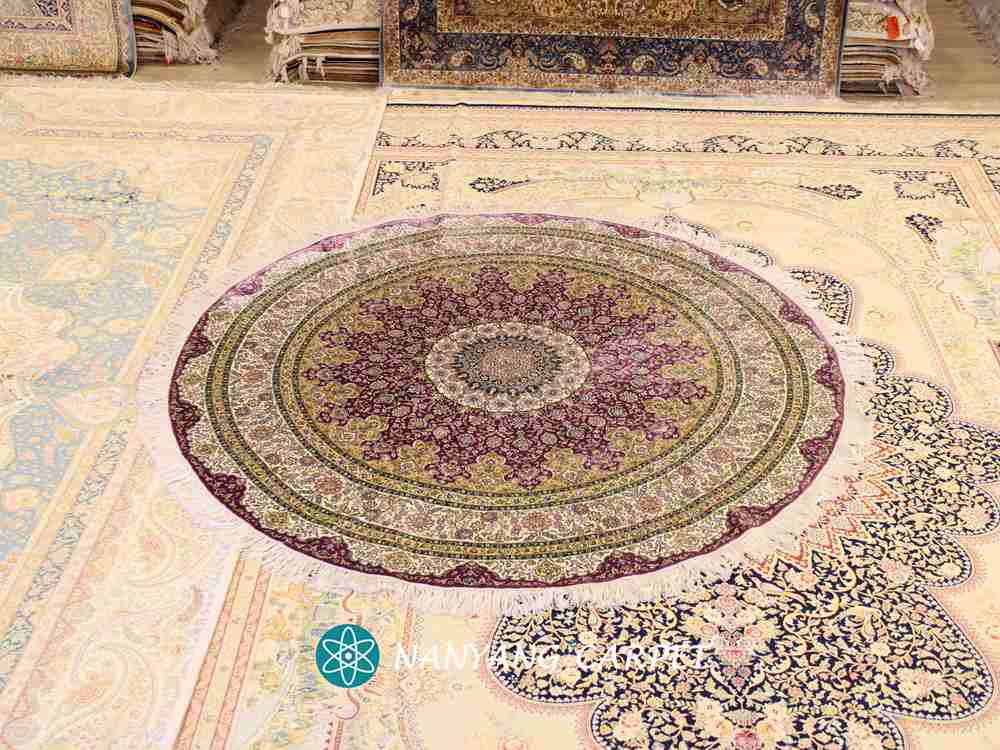 This pure silk handwoven round rug shows layers built from soft beige, romantic purple and vivid green,which brings a strong sense of layers. The sharp juxtaposition of these colors brings the viewers a good visual effect.Interestingly,the romantic deep purple field decorated with vivid leaves and flowers brings an incomparable glamour to the round Persian Tabriz Rug.
Place romantic round hand woven rugs in a dull room, and the dull room will become brighter and better.
This article is written by Elly from Nanyang Silk Carpet Factory.
WhatsApp/Tel: +86 15038238579
Email:info@nanyangcarpet.com