This is a traditional red handmade runner rug in size 2.5x10ft(76x305cm),which is made of fine silk. It takes a skilled weaver 8 months to complete. The pattern of this pure silk handknotted area rug is full of Persian flowers, and the burgundy color is the most noble.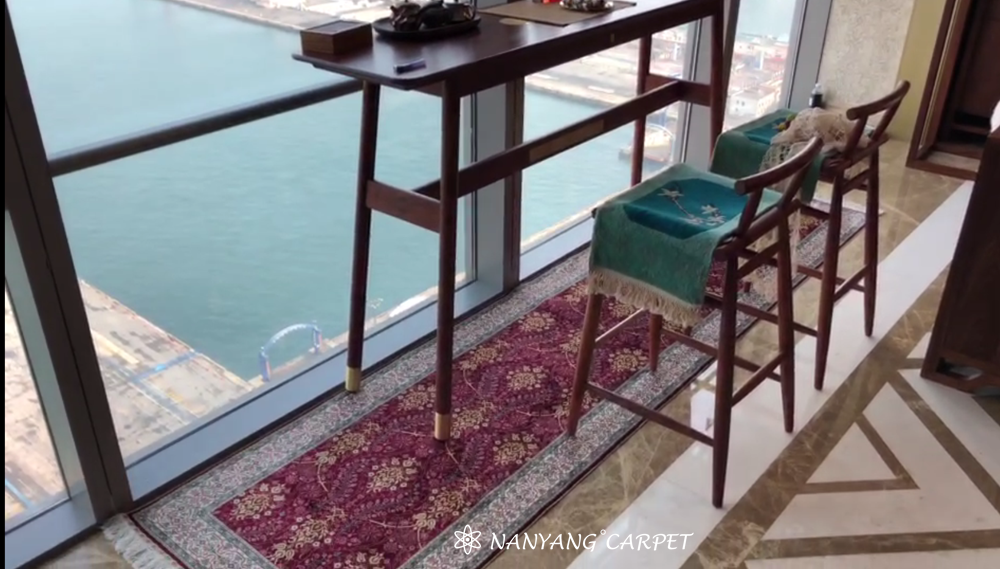 This handwoven runner silk Persian rug is ideal for laying in the hallway,at the bedside or by the window. The hand knotted silk rug can add a touch of art to our life.
This article is written by Elly from Nanyang Silk Carpet Factory.
WhatsApp/Tel: +86 15038238579
Email:info@nanyangcarpet.com