As beautiful decorations in interior design,large size handwoven carpets will brings the viewers a feeling of grandeur and magnificence .Whoever sees the grand large size handwoven carpets , he or she will immediately know that he or she is seeing something unique and remarkable.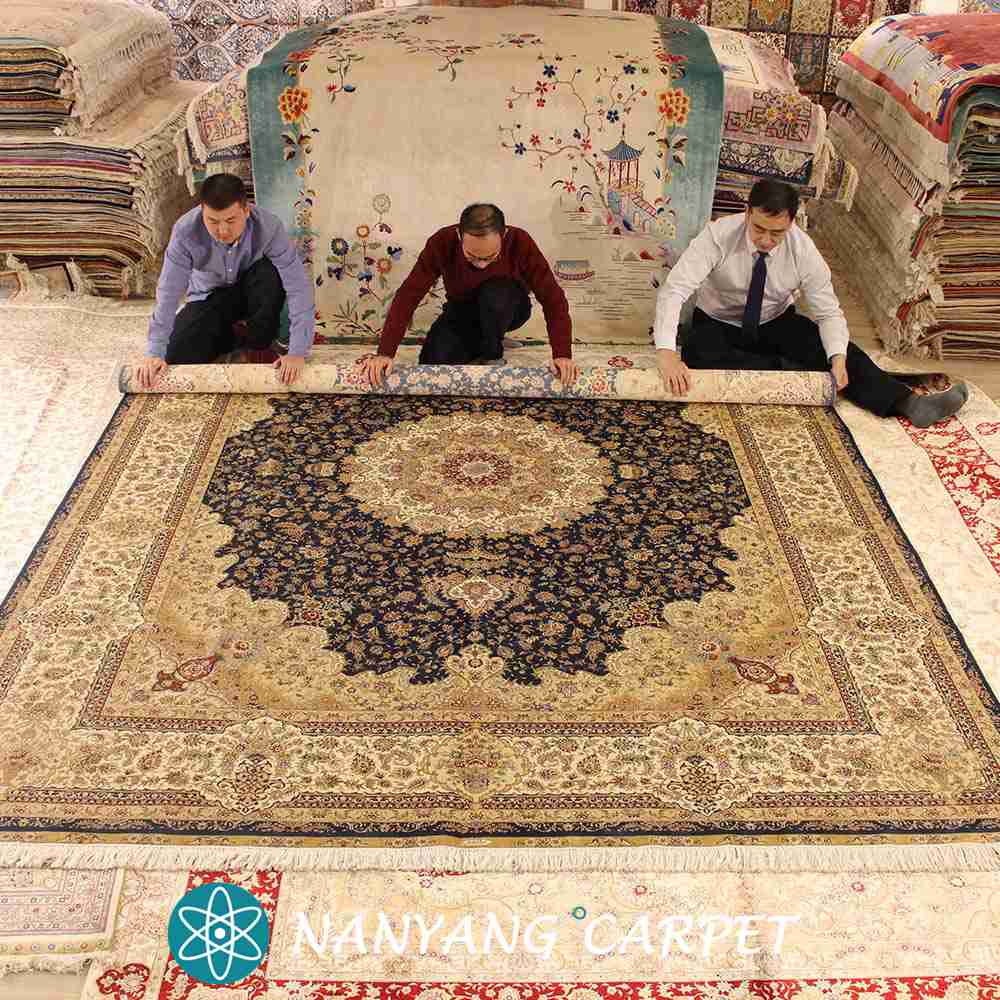 This handwoven pure silk Persian Qum Rug is exquisite and attractive in look and feel.The presence of central medallion design and vivid leaves,nice flowers distributed in the navy blue field add unparalleled beauty to the handwoven Qum Persian Rug. The fascinating main surrounding borders enhance the overall beauty of this exquisite hand knotted rug.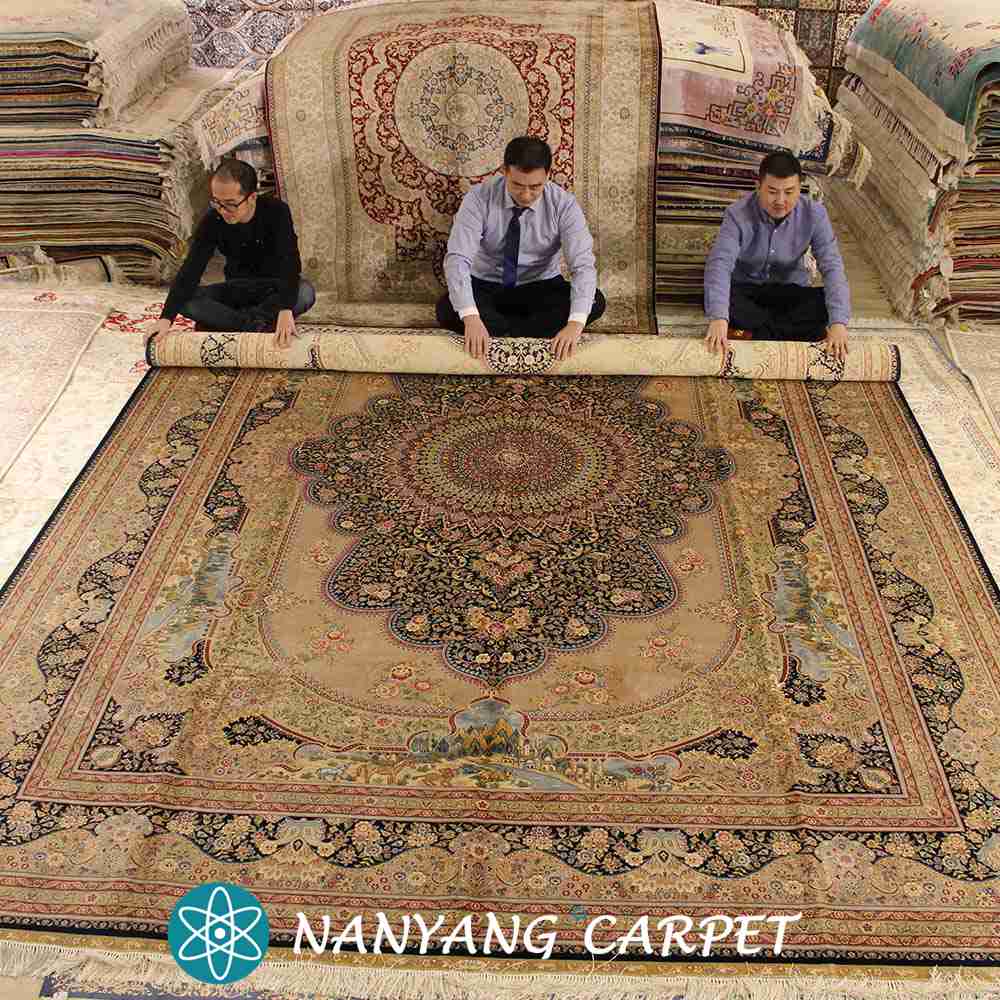 This gorgeous pure silk Qum Iranian Rug is exquisitely hand-woven and tightly hand-knotted, and its colors, texture and overall look are exquisite and magnificent.The central blooming floral pattern shows layers built from soft beige,bright red and vivid green ,which acts as an appealing focal point to add unique charm to the pure silk hand knotted rug.The surrounding borders decorated with exuberant leaves and vibrant flowers makes the entire Silk Carpet more attractive and remarkable.
These handwoven Iranian carpets are made of natural silk,no smell,no mildew, rejected chemical adhesives, and environmentally safe without allergies, as well as do not fade and does not deteriorate as time goes by.
This article is written by Elly from Nanyang Silk Carpet Factory.
WhatsApp/Tel: +86 15038238579
Email:info@nanyangcarpet.com