2018年12月2日星期日
A customer purchased 6 pieces small size 2x3ft(61x91cm) Silk Handwoven

Oriental Rugs

from us,we will deliver these
2'x3' handwoven

Silk Rugs

today.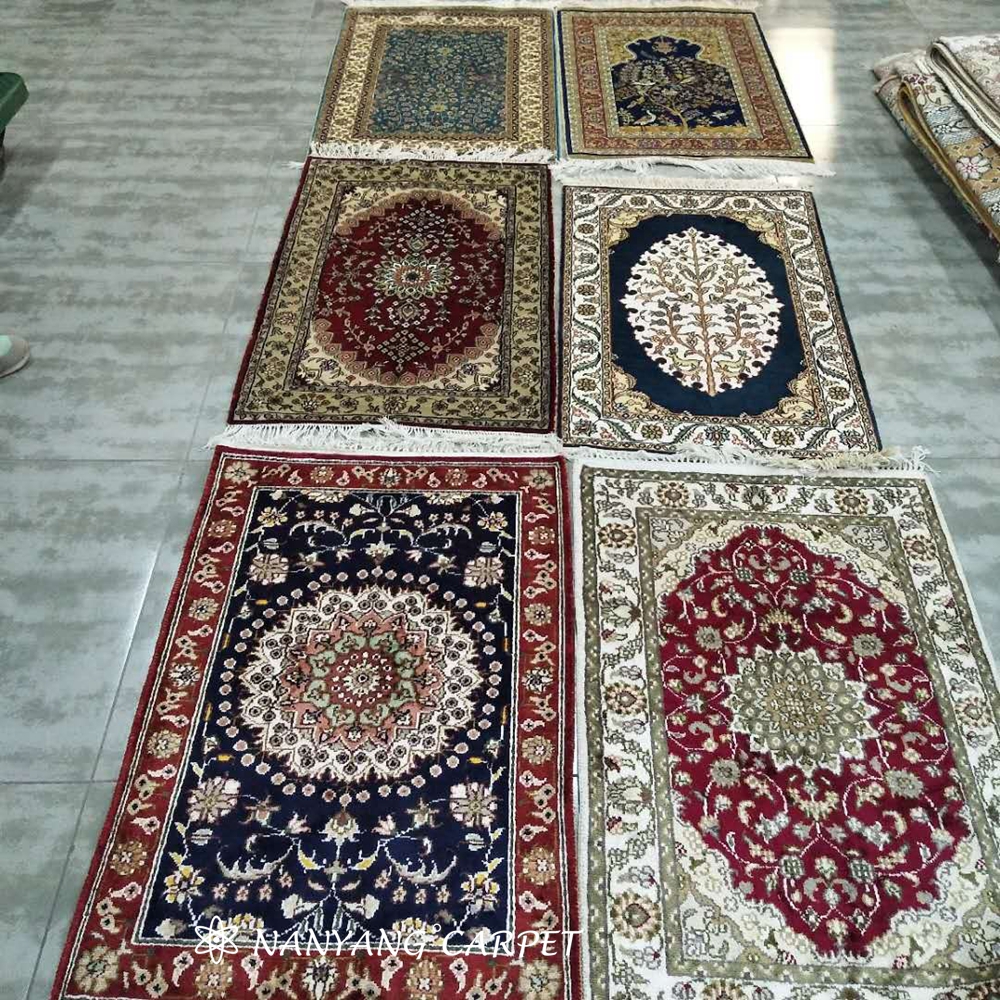 Among these 6 pieces 2x3ft Oriental handwoven rugs , there are 1 light blue rugs,3 deep blue rugs and 2 bright red rugs.The exquisite designs of these small size silk rugs mainly covers prayer pattern,medallion pattern,animal pattern and Arabic Arabesque pattern.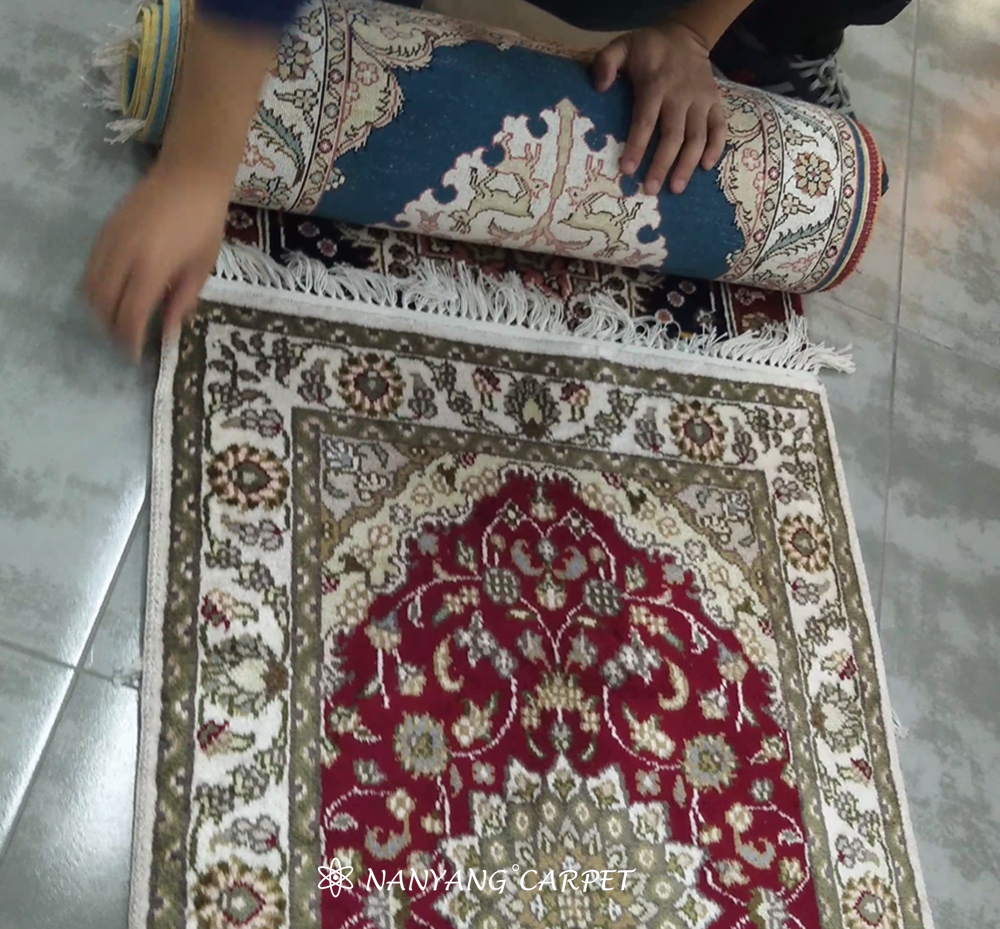 With the combination of the classic designs and excellent crafts, these pure silk handwoven Oriental rugs also give an artistic value for collection.
This article is written by Elly from Nanyang Silk Carpet Factory.
More information about our handwoven carpets,please open the following Google drive link:
Email:info@nanyangcarpet.com
WhatsApp/Phone: +86 150 3823 8579