Different from vibrant red carpet,dark blue carpet and noticeable black carpet, light color carpet,such as soft beige carpets,ivory white carpet or canary yellow,always brings a pure but clean,graceful and comfortable feeling.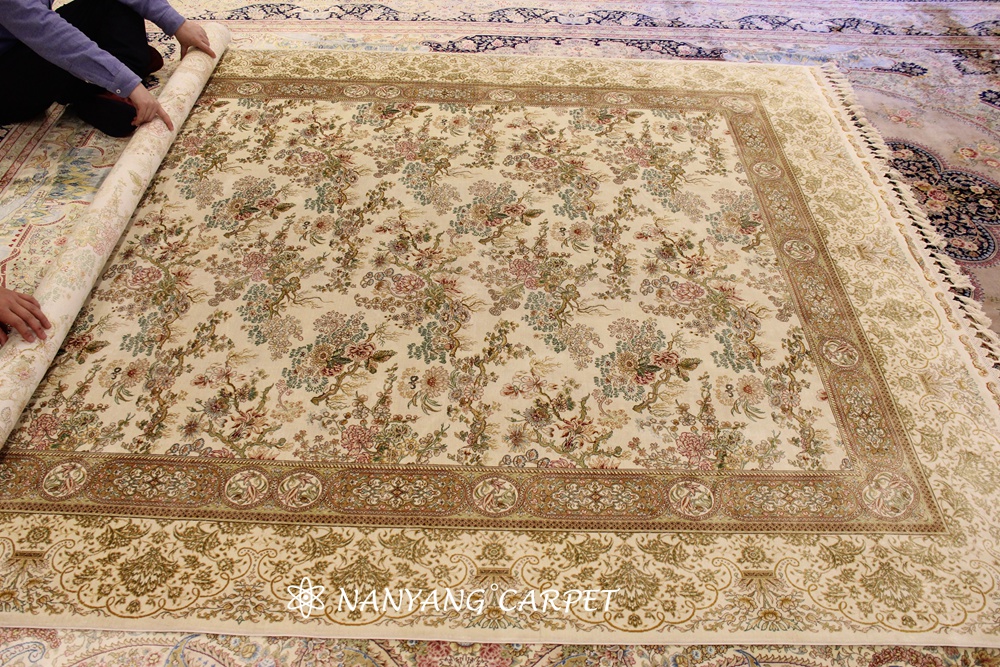 This beautiful Persian Tabriz Rug showcases ivory color and minuscule details, ones that elegantly illustrate the flow of natural elements. The repeating floral patterns come together in the most defined way, which results in a beautiful appearance.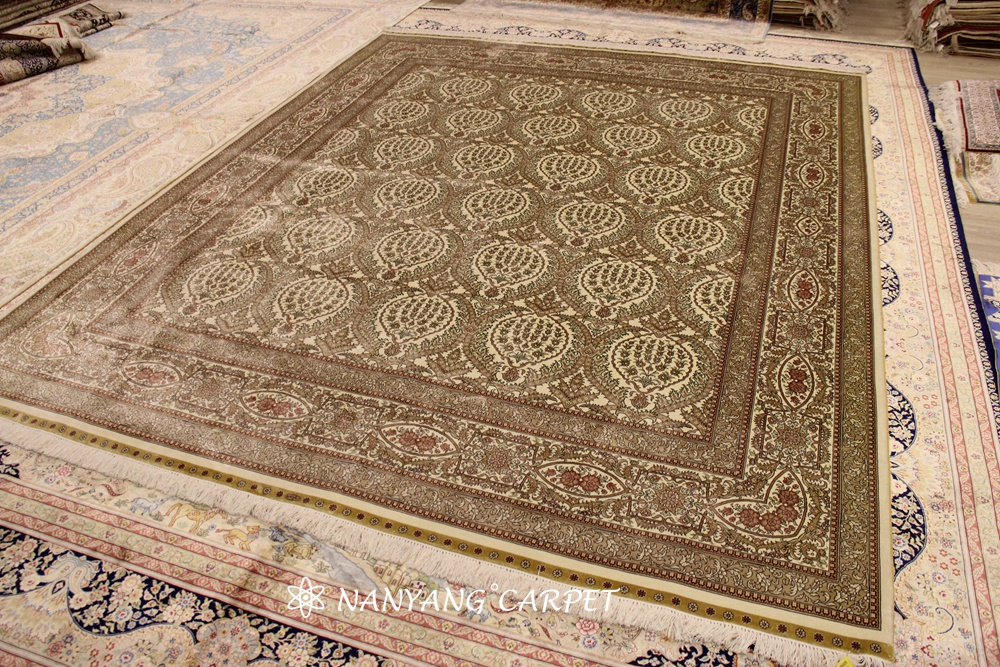 This attractive handwoven pure silk Kashmir Carpet is all over exquisite floral patterns.Especially, these nearly circular floral patterns against pure creamy white background creates an elegant array,which make the handwoven pure silk Kashmir Rug fascinating and remarkable.
Placing these soft handwoven Oriental area rugs in living room can create a look that's both refined and glamorous.
This article is written by Elly from Nanyang Silk Carpet Factory.
WhatsApp/Tel: +86 15038238579
Email:info@nanyangcarpet.com