The city of Nanyang, in central China`s Henan Province, is one of the world`s largest producers today,which is as a small Chinese city selling handwoven rugs to the world.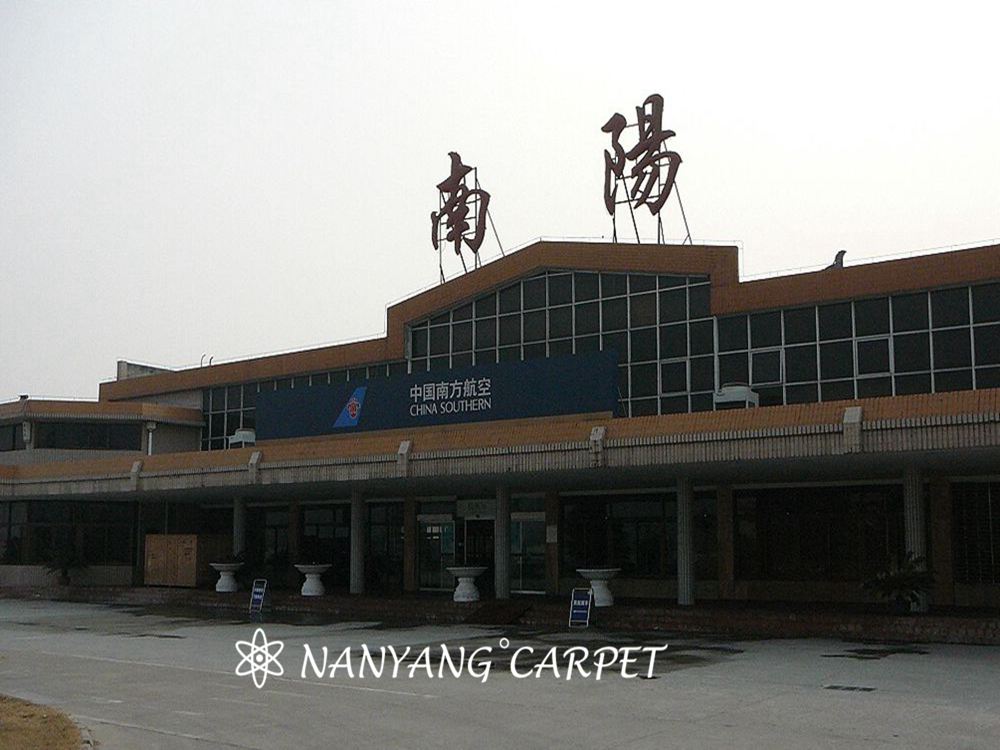 The Nanyang area of China is rich in silk, which is called the hometown of silk. The history of carpet production is also very long, especially Silk Carpets, and high-density silk carpets, which are specialties of Nanyang.Nanyang has become the world's largest production base for Handmade Silk Carpets, and produces 80% of the world's high-count silk carpets every year.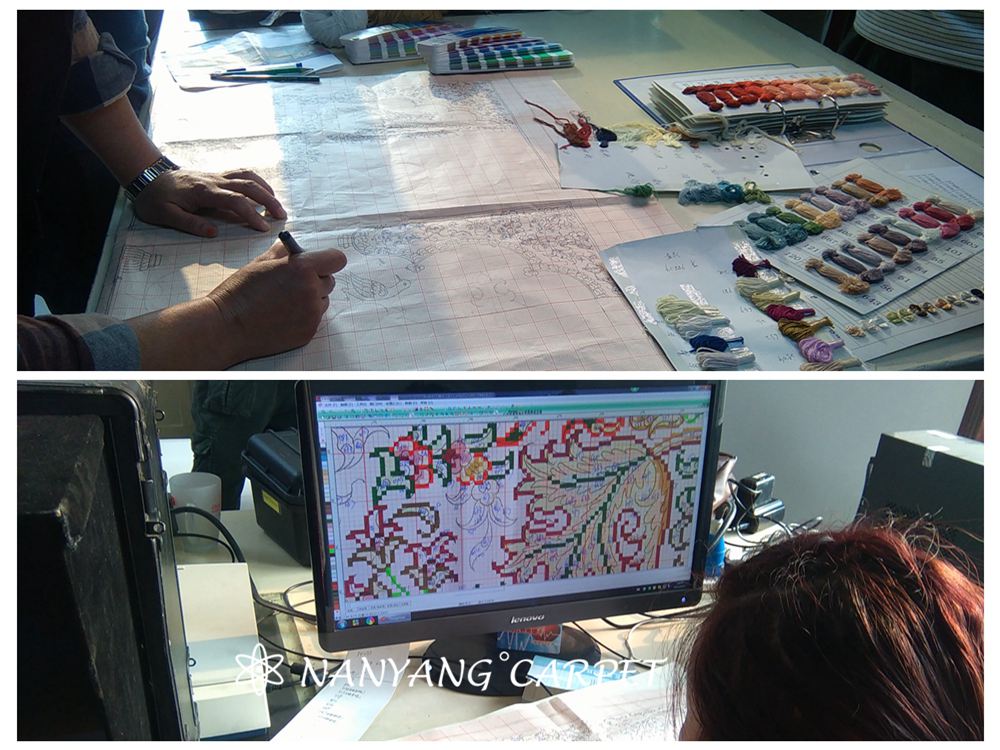 Silk carpets and rugs from Nanyang are with thousands of designs, novel styles, fine workmanship and high quality.
In 1971, Premier Zhou Enlai ordered the production of handmade products for export. At this time, Nanyang responded to the call and began to produce handmade silk carpets using the local long-standing advantages of silk production.From the early 1970s, Nanyang silk carpets began to develop. In addition to the carpet factory producing carpets, local farmers in Nanyang will also use the carpeting time to weave carpets. In 1974, there were about 140 woven carpets and 750 weaving workers among the farmers in Nanyang. By 1988, the local area had grown to 20,000 machine beams, and the weavers weaving carpets had grown to hundreds of thousands. It can be seen that the prosperity of Nanyang silk carpets at that time.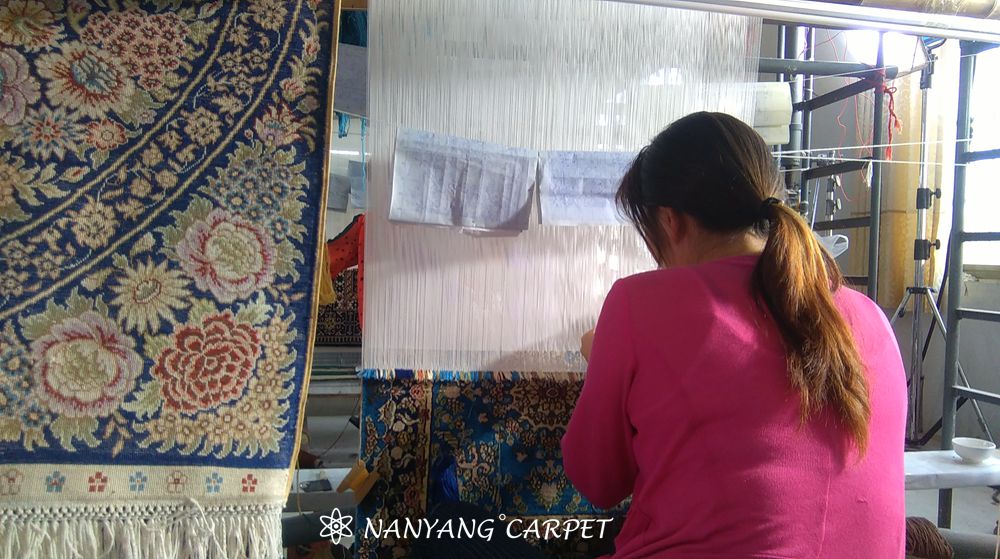 Until today, Nanyang Rug has occupied 80% of the global hand-woven Silk Carpet production. "Nanyang Silk Rug"or "Nanyang silk carpet" has been the highest quality standard for international silk carpets. As long as the Nanyang silk carpet is mentioned, it represents the best hand-woven silk carpets, therefore, a large number of foreign customers import silk carpets from Nanyang and buy and sell internationally.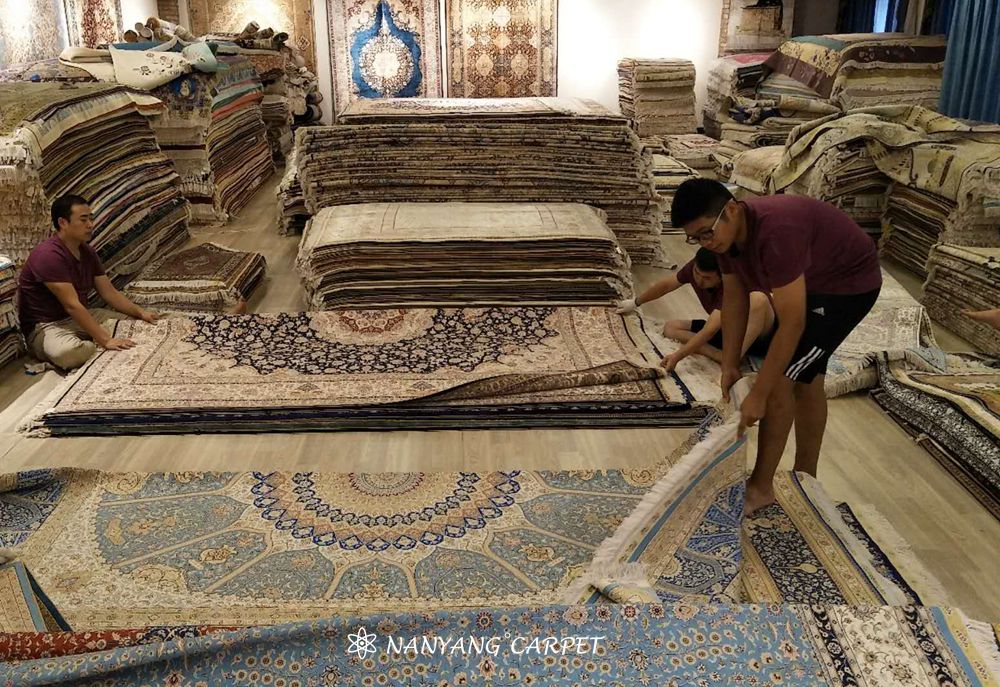 Nanyang Silk Carpet Factory has 60 years history and 9000 weavers,producing 1,000,000 sq.ft hand knotted rugs per year,which is located in Nanyang City,Henan Province,China.
Nanyang Silk Carpet Factory are the professional handwoven carpet producer and exporter, mainly supplying handwoven silk carpets and wool silk mixed carpets.Both wholesale business and retail business are acceptable. Usually,we deliver carpets to our customers by express. The delivery time is 5-7 days, and it is door to door service, it is very convenient.Welcome to do business with us.